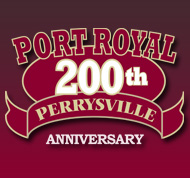 Joshua John "Josh" HOHOL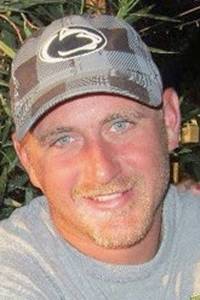 Click On Image To Enlarge
OBITUARY for JOSHUA JOHN HOHOL

Joshua John Hohol, 43, of Port Royal, passed away on Monday, Aug. 3, 2020, at Geisinger Lewistown Hospital after a valiant battle with cancer.

He was born Oct. 19, 1976, in Lewistown.

He is survived by his parents, Walter John and Connie A. (Casner) Hohol of Mifflintown, one brother, Eric J. Hohol and wife, Brittany (Martin), of East Waterford, one sister, Maggie K. Lorenz and husband, Mitchell A., of Mifflintown, nieces and nephews, Michael Leo Lorenz, Ezekiel Wasyl Lorenz, Alayna Niman, and Mariah Scott, his grandparents, James and Helen Casner, of Mifflintown, an uncle, Michael Hohol, aunts, Olga Steele, Rose Shingleton, Christine Casner, and Katharine "Katy" Hohol, and other extended family.

He was preceded in death by his paternal grandparents, Wasyl and Marie Hohol, and uncles, Joad Casner, Nicholas Hohol, and Stephen Hohol.

He graduated from Juniata High School in 1994 and was employed by J.D. Eckman where he was a foreman.

Josh, his dad, and his brother owned a late model race car which they enjoyed working on together and racing at local tracks. He was a voracious reader, liked remote control helicopters and airplanes, and camping on Assateague Island in Maryland, where he camped every year for 40 years. But the thing he loved most was being with his family, especially spending time with his nieces and nephews.

A memorial service will be held at the convenience of the family. Interment at Union Cemetery, Mifflintown, will be private.

In lieu of flowers, those who desire are asked to make a memorial contribution in memory of Josh to the Mifflintown Congregation of Jehovah?s Witnesses, 208 Water Company Road, Mifflintown, PA 17059 or to St. Jude?s Children?s Research Hospital, 501 St. Jude Place, Memphis, TN 38105.

Guss Funeral Home, 20 S. Third Street, Mifflintown has care of the arrangements. Condolences may be left at www.gussfh.com.