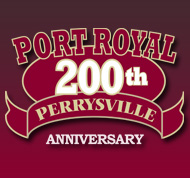 Robert A. KORSA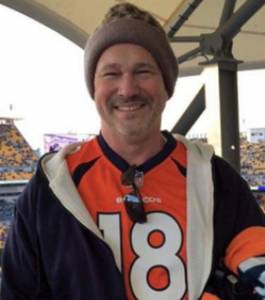 Click On Image To Enlarge
OBITUARY for ROBERT A. KORSA

Robert A. Korsa, 58, of Port Royal (Walnut), passed away at 1:07 a.m., Monday, July 13, 2020, at his residence.

Born on December 31, 1961 in Chicago, IL, he is a son of Robert E. "Bob" and Myrna (Feldman) Korsa of Huntsville, MO. On March 2, 2002, he married his surviving wife, Stefanie L. (Stephenson) Korsa with whom he was blessed to share over 18 years of marriage.

In addition to his wife, he is survived by: his children, Stephanie Hoffman and her husband Jeremy of McAlisterville, Rebecca Korsa of State College, and Robert "Bobby" Korsa, Jr. of Port Royal; stepchildren, Danielle Canale and her husband Chris of St. Louis, MO, Jonathan Kampa of Lewistown, and Heather Kampa of Whittier, CA; siblings, Teresa Bowlin and her husband Dan of Milford, DE, Jacqueline Braunschweig and her husband Dean of Loveland, CO, Nadine Garrett and her husband Bryan of Olean, NY, Stephen Korsa and his wife Sharon of Wellington, CO, Alan Korsa and his wife Stacy of Cairo, MO, Paula Korsa of Olean, NY, and Brian Korsa and his wife Leslie of Olean, NY; several nieces and nephews; and five grandchildren, Jack Hoffman, Elizabeth Hoffman, Jonathan Hoffman, Jazzy Canale, and Ally Canale.

Robert was a graduate of Douglas County High School in Parker, CO and was a graduate from the California Polytechnical State University in Southern California. He was currently employed as an IT Specialist and Computer Programmer with the AmerisourceBergin Corporation in Chesterbrook, PA.

Mr. Korsa was a skilled archer and enjoyed going to the World Archery Festival Shoot in Las Vegas where he would compete with his brothers. He also was a very skilled bowler who loved to bowl with his family and was proud to have bowled multiple perfect 300 games. His hobbies also included building, wood working, being extremely good at Scrabble, and was a Denver Bronco?s fan; however, his greatest joy came from spending time with his family, especially his children and grandchildren.

He will be remembered as a loving family man and will be missed by many.

Funeral services will be held at 11:00 a.m., Friday, July 17, 2020 at the Brown Funeral Homes, Inc., 100 Bridge St., Mifflintown with his brother in law, Pastor Bryan Garrett officiating. Interment will follow at the Academia Cemetery.

There will be no viewing or visitation.

In lieu of flowers, memorial contributions in Mr. Korsa?s memory may be made to American Cancer Society, 1375 Martin Street, Suite 206, State College, PA 16803.

Online condolences and tributes can be shared with the family at www.brownfuneralhomesinc.com.