Sarah (HARRIS) WAGNER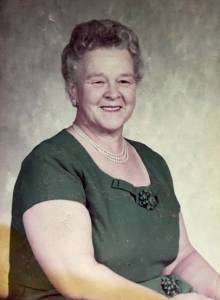 Click On Image To Enlarge
Sarah Harris was the daughter of Charles and Grace (Valentine) Harris. She was born 7 Dec 1912 and died 5 Aug 1991. On 5 Nov 1928 she married George "Tommy" Wagner.

They were married for over 60 years, and raised 3 daughters, Irene Groninger (Boyd), Sally Fritz (Dean) and Deborah Dressler (Douglas).

George and Sarah are greatly missed. Gram Wagner was a great cook and an even better person.