Antonio Michael "Tony" WELLS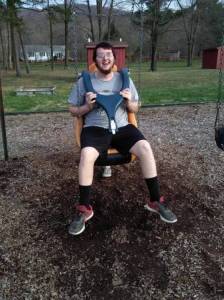 Click On Image To Enlarge
OBITUARY for ANTONIO "TONY" MICHAEL WELLS

Antonio "Tony" Michael Wells, 21, of Port Royal, entered into rest Sept. 14, 2019, at the home of a friend in East Waterford
.
He was born April 25, 1998, in Carlisle, the son of Phillip L. Wells and Tabbiathia A. Wells.

Antonio was a graduate of Juniata High School.

He loved being out in nature and was fun, loving and quiet in turn. He loved his brothers and sisters and his mom, grandparents, friends and extended family with many BIG hugs and expressions of love.

Antonio is survived by: his mom, Tabbiathia Agrippina Wells, and stepdad, Matty Magill, of Port Royal; father, Phillip L. Wells, of Newburg, and Brian Amick, of Bedford; his siblings, Chauvez Wells, Innocent Wells and Isiah Wells, of Port Royal; his maternal grandmother, Katie Wells, of Newville, and Carol Fix, of Bedford; and maternal grandmother, Leila Hershey, and stepgrandfather, Donald Hershey, of Palmyra.

Family and friends are invited to the life celebration service at 6 p.m. Thursday, Sept., 19, 2019, at the Seventh Day Adventist Church, 23547 Route 35 North, Mifflintown, PA 17059, followed by a time of fellowship and meal with the family.

To share in Tony?s online memorial, please visit www.adamofh.com.

Funeral arrangements are by Dominick T. Adamo Funerals, Cremations, Monuments, 16 Walnut St., Mifflinburg.