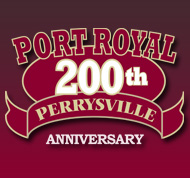 Charles W. WHARTON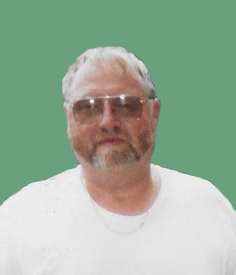 Click On Image To Enlarge
OBITUARY for CHARLES W. WHARTON

Charles W. Wharton, 75, of East Waterford, passed away at 10:40 p.m. Sunday, June 2, 2019, at the residence of his companion.

Born Jan. 1, 1944, in Spruce Hill Township, Juniata County, he was a son of the late Charles Souders and Helen Mary (Varnes) Wharton.

Surviving are: three daughters, Pamela Arbogast and her companion, Robert Green, of Mifflintown, Tracy Resinger and her husband, Rodney Sr., of Ickesburg, and Billie Yohn and her companion, William Dunn, of Mifflin; his companion, Byrl I. "Susie" Maize, of East Waterford; two sisters, Mary Ford and her husband, Alan, of Williamsburg, and Beverly Brackbill, of Port Royal; six grandchildren, Amanda Snyder and her husband, Trent, Rodney Reisinger Jr. and his wife, Amanda, Damian Reisinger and his wife, Emily, Kyle Coder, Dylan Yohn and Kalib Yohn; and six great-grandchildren, Cooper Snyder, Parker Snyder, Audrey Reisinger, Wyatt Reisinger, Tod Reisinger and Elsa Reisinger.

In addition to his parents, he was preceded in death by one sister, Betty Kahley, and one brother, Benny Wharton.

Charles was a 1963 graduate of Tuscarora Valley High School in Port Royal and was employed and retired as a telephone repairman for CenturyLink.

He was a member of the Cross Keys Church of God, the Loyal Order of the Moose Lodge 925 in Millerstown and the American Legion Post 232 in Dry Run.

Mr. Wharton enjoyed fishing, hunting, riding motorcycle, camping, wine making, riding his ATV and UTV and cooking, but most importantly, he cherished the time spent with his family and friends.

Funeral services will be held at 10:30 a.m. Thursday, June 6, 2019, from the Cross Keys Church of God, 1875 Route 35 South, East Waterford, with Pastor David Stewart officiating. Interment will follow at the East Waterford Cemetery.

A viewing will be held from 5 to 7 p.m. Wednesday, June 5, 2019, from the Cross Keys Church of God.

For those who wish, memorial contributions in Mr. Wharton's memory may be made to the American Cancer Society, 1375 Martin St., Suite 206, State College, PA 16803.

Arrangements have been entrusted to the Brown Funeral Homes Inc., 100 Bridge St., Mifflintown.

Online condolences can be shared with the family at www.brownfuneralhomesinc.com.