Bruce Edward BITNER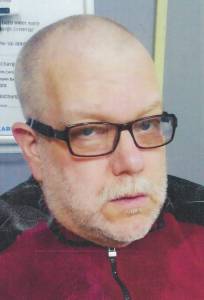 Click On Image To Enlarge
OBITUARY for BRUCE EDWARD BITNER

Bruce Edward Bitner, 55, of Port Royal, passed away Saturday morning, April 27, 2019, at the Geisinger-Lewistown Hospital.

Born Aug. 27, 1963, in State College, he was a son of Ralph Edward Bitner, of Reedsville, and the late Barbara Aloma (Thomas) Bitner. His wife, Michelle Ann (Rupert) Bitner, whom he married June 19, 1993, survives. He was preceded in death by a brother, Brian Eugene Bitner.

He worked at Empire Kosher for 20 years until going on disability. He was a 1982 graduate of Chief Logan High School. He was a member of St. Marks Episcopal Church, Lewistown, and the Lewistown Moose, Lodge 143.

Memorial services will be held 11 a.m., Friday, May 17, 2019, at St. Marks Episcopal Church, Lewistown, with Father John Harwood officiating.

Family will receive friends 10-10:45 a.m., Friday at the church. In lieu of flowers, memorial contributions can be made to: St. Marks Episcopal Church, 21 S. Main St., Lewistown, PA 17044. For online condolences visit bohn funeralhome.com.