Ronald M. "Ronnie - Pappy" BURD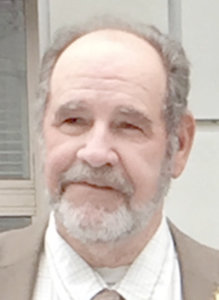 Click On Image To Enlarge
OBITUARY for RONALD M. "RONNIE" "PAPPY" BURD

Ronald M. "Ronnie" "Pappy" Burd, 78, of Thompsontown, unexpectedly passed away on Thursday, Feb. 21, 2019, at Harrisburg Hospital.

Born Oct. 30, 1940, in Port Royal, he was a son of the late Melvin "Andy" and Virginia (Hosler) Burd. His wife, Nancy L. (Guyer) Burd, whom he married May 20, 1961, died on April 23, 2013.

He is survived by three children, Jeffrey L. Burd and wife, Rose, of McAlisterville; Richard M. Burd and wife, Renee, of Thompsontown; and Lisa (Burd) Van Horn and husband, Matt of Mifflintown; five grandchildren, Douglas, Michael, Alyson, Shana, and Kylee; five great-grandchildren, Sophia, Alexis, Kellan, Emma, and Kol; one sister, Julia (Burd) Barner of Mifflintown, and his fiance, Pat Krouse of McClure.

In addition to his wife and parents, he was preceded in death by two brothers, Robert L. Burd and Steve Burd.

Ronnie was a farmer and a logger. He also worked for Delaware Township for 13 years before retiring.

He was a member of the Middlecreek Valley Antique Association and the Lost Creek Hit and Miss Engine Club and always looked forward to the weekly Monday night meetings. He could be found daily hanging out at Uncle's and he liked to sit outside Schlegel's Store and eat lunch. He enjoyed hunting, especially at the Zendt farm, and watched Penn State football and NASCAR and was a Dale Earnhardt Sr. fan.

He was an avid tractor collector who attended tractor drives, parades, tractor pulls, antique tractor shows and auctions.

He especially enjoyed the time he spent with his family.

His funeral will be held at 11 a.m. on Wednesday at Cedar Grove Brethren In Christ Church, 287 Deerville Road, Mifflintown, with the Rev. George Swartz officiating. Interment will be in East Salem Cemetery.

There will be a viewing from 6 to 8 p.m. on Tuesday at Cedar Grove Church and on Wednesday from 10 a.m. until the time of the services at the church.

In lieu of flowers, the family requests that those who desire make a memorial contribution to Middlecreek Valley Antique Assoc., 500 Colony Road, Selinsgrove, PA 17870.

Guss Funeral Home Inc., 20 S. Third St., Mifflintown, has care of the arrangements. Condolences may be left at www.gussfh.com.