Donald W. "Don" BOWEN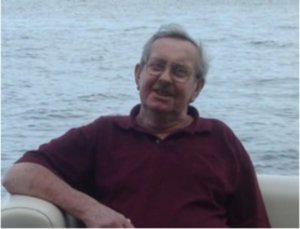 Click On Image To Enlarge
OBITUARY for DONALD "DON" W. BOWEN

Donald "Don" W. Bowen, 79, of Mechanicsburg passed away Monday, January 14, 2019.

Born February 21, 1939, in Port Royal, he was a son of the late Edward and Viola (Reed) Bowen.

Don was retired as a salesman for John H. Myers and Son, Inc., formerly known as Moore's Lumber & Building Supplies.

He enjoyed fishing, camping, landscaping, listening to country music and was an avid NASCAR enthusiast.

Don is survived by his ex-wife, Bessie Myers and their two children, daughter Donna Paul and husband, Tom, and son John Bowen and wife, Katie, three grandsons, one brother, Paul Bowen, two sisters, Doris "Dot" Hoverter and Nancy Foose, and many nieces and nephews.

Also surviving are the children and families of the late Iris Folckemer, who was his long-time companion, Beth Evans and husband, James, Joy Weir and husband, John, and Gary Folckemer and wife, Nancy, and several grandchildren.

He was preceded in death by his brother, J.E. Bowen, two sisters, Loretta Miller and Linda Burris, and Iris's son, Wayne Folckemer.

A private memorial service will be held at Guss Funeral Home, Inc., 20 S. Third Street, Mifflintown with Rev. Graham Fowler, officiating. Interment will be in New Church Hill Cemetery.

In lieu of flowers, please make a contribution to your favorite charity.

Charitable donations may be made in Donald "Don"'s memory to the following organization: Charity of the Donor's Choice.