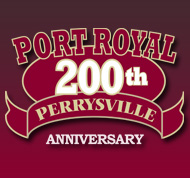 Carl E. BURDGE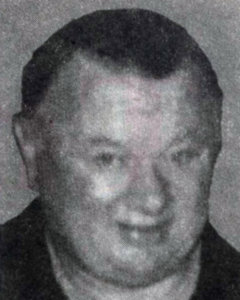 Click On Image To Enlarge
OBITUARY for CARL E. BURDGE

Carl E. Burdge, 73, of Port Royal, passed away at 5:08 a.m. on Saturday, Dec. 15, 2018, at the AristaCare at Woodland Park, Orbisonia.

Born July 31, 1945, in Tell Township, Huntingdon County, he was a son of the late Roy D. and Dolly A. (Scott) Burdge. On June 22, 1974, he married his surviving wife, Mary K. (Strausburg) Burdge, with whom he was blessed to share more than 44 years of marriage.

In addition to his wife, he is survived by: his children, Melinda McLane and her husband, James, of Newalla, Okla., W. Guss Berrier and his wife, Cherie, of Williamsport, Deetra Miller and her companion, Brian Casner, of Mifflintown, Kenneth ?Ugh? Berrier and his fiance, Roseanna Sausseman, and Terre Hammond and her husband, Michael, all of Mifflin; siblings, Rev. Judy Rowles, of Cross Keys, Gene Burdge and his wife, Susan, Joyce Campbell and her husband, Clair, and Harry Burdge and his wife, Christine, all of Blairs Mills; 12 grandchildren and 22 great-grandchildren.

Along with his parents, a sister, Jenny Burdge, and two brothers, Ricky Lee Burdge and David R. Burdge, preceded him in death.

He was a member of the Village Lighthouse Chapel, Blairs Mills, and he proudly served his country with the U.S. Army during the Vietnam War.
In earlier life, he worked for Edward Plummer Construction, Chambersburg, and retired in 1999 from Letterkenny Army Depot.

Carl was an ardent Elvis Presley fan, who in his younger years will long be remembered as ?the Hammer? for his ability to crush the softball while playing for the Cross Keys softball team. When his health permitted, he enjoyed hunting, watching NASCAR and spending time with his family, especially his grandchildren.

A funeral service will be held at 12 noon, Tuesday, Dec. 18, 2018, at the Village Lighthouse Chapel, Blairs Mills, with his sister, the Rev. Judy Rowles, officiating. Interment will follow in the East Waterford Cemetery, where full military burial honors will be accorded by the Juniata County Veterans Council.

Viewing will be held from 10 a.m. until the time of service at the church, Tuesday.

Memorial contributions in Mr. Burdge?s memory may be made to his family, c/o Deetra Miller, 5503 William Penn Highway, Mifflintown, PA 17059.

Arrangements have been entrusted to the Brown Funeral Homes Inc., 100 Bridge St., Mifflintown.

Online tributes and condolences may be extended to the family at www.brownfuneralhomesinc.com.