Michael E. "Mike" SHELLEY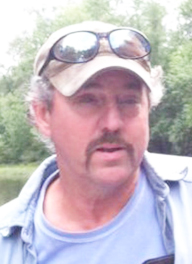 Click On Image To Enlarge
OBITUARY for MICHAEL E. "MIKE" SHELLEY

Michael E. "Mike" Shelley, 61, of Port Royal, passed away at 11:03 a.m., on Tuesday, Nov. 6, 2018, surrounded by his loving family.

Born on Aug. 8, 1957, in Lewistown, Mifflin County, he is a son of Robert E. and Barbara (Landis) Shelley, of Thompsontown.

On Sept. 24, 2011, he married his surviving wife, Michelle D. (Milliken) Shelley, with whom he was blessed to share more than seven years of marriage.

Mike was a 1977 graduate of Juniata High School in Mifflintown and received certificates in programmable logic controllers and electrical services from HACC.

Mr. Shelley was employed as a fabricator at ACPI in Thompsontown and was a long standing member in the United Brotherhood of Carpenters and Joiners of America, Local Union 426. He was an avid race enthusiast who raced his own cars earlier in life and also helped many local racers as well, enjoyed fishing and hunting and was the vice president of Camp Coble Hunting Camp. Mike was a man of many talents and passions and was a friend to all.

In addition to his parents and wife, he is survived by: his children, Adam Shelley and his wife, Lori, Rachel Shelley, and Daniel Shelley and his wife, Amanda, all of Port Royal; siblings, Heidi Rapp and her husband, Ronald, of East Salem, Robert Shelley and his wife, Susan, Andrew Shelley, and Brian Shelley, all of Thompsontown; and grandchildren, Lilyann and North Shelley.

Mike was preceded in death by an infant sister, Melanie Shelley.

A celebration of life open to family and friends will be held at a later time.

Interment will be at East Salem Cemetery.

In lieu of flowers, memorial contributions can be made to: the Multiple Sclerosis Foundation, 2040 Linglestown Road, Harrisburg, PA 17110; Keystone Human Services, Tabs for Labs, 1078 Gravel Hill Road, Grantville, PA 17028; or to the Pancreatic Cancer Action Network, 1500 Rosecrans Ave., Suite 200, Manhattan Beach, CA 90266.

Arrangements have been entrusted to Brown Funeral Homes Inc., 100 Bridge St., Mifflintown.

For online condolences and tributes, please visit www.brownfuneral homesinc.com.