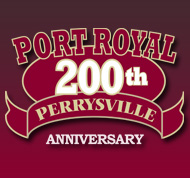 Alice Mae (DUPERT) BEASOM-AMRHEIN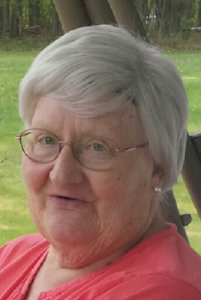 Click On Image To Enlarge
OBITUARY for ALICE MAE BEASOM-AMRHEIN

Alice Mae Beasom, 70, of Tuscarora, passed away Saturday, Oct. 13, 2018, at William Penn Nursing Home, Lewistown.

She was born on March 31, 1948, in Seville, Perry County.

She is survived by: her husband, Gene Amrhein; her four children, Gerald "Jerry" L. Beasom and wife, Lisa, and Susan G. Kunkel and husband, Joe, all of Mifflintown, Gary G. Beasom and wife, Christina, of McCoysville, and Terry R. Beasom and wife, Victoria, of Lewistown; two stepchildren, Lori A, Hopple and husband, Scott, of Port Royal, and Heidi Black and husband, Robert, of Mifflintown; six siblings, Debra Spernak, of South Carolina, David Dupert, of Maryland, Teresa Mitten, of Loysville, Terry Dupert, of Newport, Wes Dupert, of Loysville, and Daniel Dupert, of Pittsburgh; 16 grandchildren and ten great-grandchildren.

She was preceded in death by: her father, William G. Dupert; her mother, Anna (Zeigler) Felty; her stepfather, Henry Felty; her stepmother, Annabelle Dupert; and one brother, William Dupert.

She worked as an aide in various nursing homes, a seamstress in local sewing factories, a bus monitor for Juniata County Head Start, and was a manager and bartender at the Mifflintown American Legion.

She was a member of the Millerstown Moose and a former member of the VFW and American Legion.

She enjoyed playing bingo, being on the computer, bowling, crafting, traveling, going to the beach, listening to gospel music, fishing with Gene in the boat and she loved being with her family, especially her grandchildren and great-grandchildren.

Her funeral will be at 1:30 p.m. on Wednesday, Oct. 17, 2018, at Guss Funeral Home Inc., 20 S. Third St., Mifflintown, with Captain Darlene Means officiating. Interment will be in Lost Creek Presbyterian Cemetery, McAlisterville.

There will be a viewing from noon until the time of the services Wednesday at the funeral home.

In lieu of flowers, the family requests that those who desire send a contribution to Guss Funeral Home, 20 S. Third St., Mifflintown, PA 17059 to help defray the expenses.

Condolences may be left at www.gussfh.com.