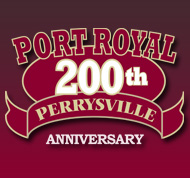 Leon A. BERRY
Click On Image To Enlarge
OBITUARY for LEON A. BERRY

Leon A. Berry, 79, of Port Royal, passed away on Sunday, May 6, 2018, at Geisinger-Lewistown Hospital.

Born Oct. 5, 1938, in East Waterford, he was a son of the late Robert Paul and Grace Madeline (Berrier) Berry.

He is survived by: his wife, Dorothy M. (Peterson) Berry, whom he married March 19, 1965; four children, Karen Kreider and husband, Robert, Tina Shoop and husband, Robert, Kenneth Berry and wife, Christina, and Steven Berry and wife, Jean; four siblings, Roxie Swartz, of Carlisle, Dean Berry and wife, Dorothy, of Ickesburg, Donna Dietz and husband, Stanley, of Stanford, Mont., and Deanna Scott and husband, Denny, of East Waterford; and nine grandchildren, Joshua Shoop, Austin Berry, Megan Shoop, Cade Kreider, Hunter Berry, Nathan Berry, Garrett Berry, Maci Kreider and Zeb Berry.

He was preceded in death by one sister, Sangrelee ?Sandy? Scott.

Leon was a retired diesel mechanic.

He was a member of the Point Service Station bench crew.

He enjoyed hunting and fishing, but his favorite pastime was spending time with his family, especially attending his grandchildren?s softball and baseball games and his grandsons? races.

His funeral will be at 10 a.m. on Thursday, May 10, 2018, at Guss Funeral Home Inc., 20 S. Third St., Mifflintown, with Pastor Dan Kerlin officiating. Interment will be in New Church Hill Cemetery, Port Royal.

There will be a viewing from 7 to 9 p.m., Wednesday, at the funeral home.

In lieu of flowers, memorial contributions may be sent to Friendship Fire Co., P.O. Box 274, Port Royal, PA 17082.

Condolences may be left at www.gussfh.com.