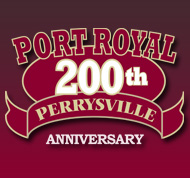 Matthew J. TORNAMBE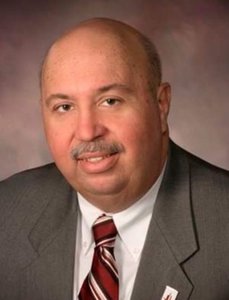 Click On Image To Enlarge
OBITUARY for MATTHEW J. TORNAMBE

Matthew J. Tornambe, 66, of Port Royal, passed away at 10:26 p.m., on Monday, Feb. 5, 2018, at the Geisinger Medical Center, Danville.

Born on June 2, 1951, in Scranton, Luzerne County, he was a son of the late Matthew F. and Victoria (Lancia) Tornambe. On June 30, 2000, he married his surviving wife, Karen A. (Giarrantana) Tornambe, with whom he was blessed to share more than 17 years of marriage.

Surviving are: his children; Victoria Tornambe-Searer and her husband, Steven, of Lewistown, Matthew C. Tornambe and his wife, Sarah, of Port Royal, Kristen Tidball and her husband, Matthew, of Towson, Md., Katlyn Jacobs and her husband, Steven, of Athens, Ga., S. Thomas Adler, of Port Royal, Alison Crosson and her husband, Mark, of Olean, N.Y.; one brother, Richard Tornambe and his wife, Michele; a brother-in-law, Mark Reed, all of Scranton; and he leaves behind nine grandchildren.

A sister, Angel Reed, preceded him in death.

Mr. Tornambe was a 1969 graduate of Scranton Central High School and a 1978 graduate of Penn State University. He was also a member of the St. Jude's Catholic Church, Mifflintown, where he taught religious education for 10 years, a member of the parish council and was a 4th Degree of the Knights of Columbus. He was a life member of the Friendship Fire Company No. 1, Port Royal, where he served in many capacities and most recently was the chairman of the Board of Trustees, and a member of CFRE (Certified Fundraising Executive), as well as the past president of his college fraternity, Alpha Chi Rho.

In earlier life, he was the executive director for the Multiple Sclerosis Foundation, later he was the executive director for the Pennsylvania Medical Society, both of Harrisburg, and in 2012 he retired as the vice president of advancement for St. Bonaventure University.

Matthew was a loving husband, father and grandfather, who loved watching his children's sporting events. He was an avid fan of the New York Yankees, the Dallas Cowboys and Penn State football. He also loved the beach, traveling and attending concerts.

A Mass of Christian Burial will be celebrated at 11 a.m. on Saturday, Feb. 10, 2018, at St. Jude's Catholic Church. with the Rev. Fr. William Weary officiating. Interment will follow in the Old Church Hill Cemetery, Port Royal.

A viewing will be from 6 to 8 p.m. on Friday, at the Brown Funeral Homes Inc., 100 Bridge St., Mifflintown. There will be no viewing or visitation at the church on Saturday.

Memorial contributions in Mr. Tornambe's memory may be made to the Friendship Fire Company No. 1, P.O. Box 274, Port Royal, PA 17082.

For online condolences and tributes, please visit www.brownfuneral homesinc.com.