Alton J. "Aukie" KINT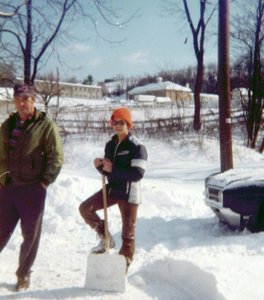 Click On Image To Enlarge
OBITUARY for ALTON 'AUKlE' J. KlNT

Alton 'Aukie' J. Kint, formerly of Port Royal, PA, died Monday June 12, 2017, at the age of 85 years, 1 month, and 4 days, in Winter Haven Hospital, Winter Haven, FL.

He was born in Honey Grove, PA, on May 8, 1932, the son of the late George Mayne and Phoebe Elizabeth (Gray) Kint.

Aukie was preceded in death by the love of his life, Arlene (Naylor) Kint in March of 2011, after 60 wonderful years of marriage. He was also preceded in death by a son, Doyle, in 1972; a sister, Helen Henry, and a brother, Robert, who died in infancy.

He is survived by: his son Keith and wife Kathy, son Curt and wife Diana, all of Mifflintown, son Kevin of Spring Grove, and daughter Karen Rode and husband Mike of Harrisburg; and by a sister, Wilma J. Best of Honey Grove; grandchildren Doyle, Brian, Alisha, Ashley, Travis, Jesse, Allison, Carrie, Cora, Rebecca, Michele, and Mary; and 14 great-grandchildren.

Aukie was a 1949 graduate of Juniata Joint High School.

He had a 24-year career of truck driving, with most of time behind the wheel driving for Glenn H. Brower of Lewistown.

He quit driving truck in 1973 and began a second career of carpentry work. He, eventually began his own business, Alton J. Kint Remodeling, doing mostly vinyl siding, insulation, and roofing work.

He retired in 1987, and he and Arlene began snow-birding in Florida. He and Arlene became full-time Florida residents in 2002.

Aukie was a member of F&M Lodge of Mifflintown; the Tall Cedars of Lebanon; and a 50-plus year member of the Port Royal Lions Club, where he was instrumental in getting the Lions Club park built. He was a past member of the Mifflintown American Legion, VFW Post, and the Millerstown Moose.

He loved his home in Florida and especially enjoyed playing cards with his friends at the park each afternoon.

He has donated his body for the betterment of medlcine to Anatomy Gifts Registry.

A memorial service will be announced at a later date.

Any donations in Alton's name may be made to the Port Royal Lions Club, c/o Merrill Peterson, 5438 Groninger Valley Road, Port Royal, PA 17082.