Candice "Candy" (GARRETT) TAYLOR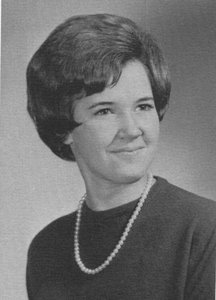 Click On Image To Enlarge
OBITUARY for CANDACE "CANDY" GARRETT TAYLOR

MIFFLINTOWN: Candace "Candy" Garrett Taylor, 59, of RR 1, Mifflintown, died Saturday, June 6, 2009 at Geisinger Medical Center, Danville.

Born June 16, 1949, she was the daughter of the late Darwin and Doris (Bashore) Garrett.

She is survived by her companion of 18 years, Paul Walter; one son, Duane Hart of Port Royal; one daughter, Christy Clark of Lewistown; one brother Gary Garrett of Lake Havasu City, Ariz.; and six grandchildren.

She had worked at the Rae-Sel Dress Factory, at Excel Homes, and at Dean's Store. She graduated from Tuscarora Valley High School, and was a member of the Port Royal Book Club and was involved with Relay for Life.

Candy was a race fan and enjoyed gardening, spending time with her grandchildren, and camping.

Her memorial service will be held at 7 p.m. Wednesday, June 10, 2009 at Port Royal Lutheran Church with Rev. Charles Hershberger officiating.

The family will provide all flowers and requests that contributions be made in Candy's memory to the MC Relay for Life Team, c/o Michele Fry, 137 Rocky Top Lane, Ickesburg, PA 17037.

Guss Funeral Home, 20 S. Third St., Mifflintown has care of the arrangements.