Douglas Anthony ZEAK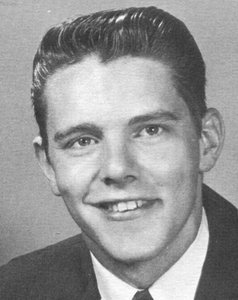 Click On Image To Enlarge
OBITUARY for DOUGLAS A. ZEAK

Douglas A. Zeak, 69 of Elliottsburg, beloved husband, father and grandfather, passed on into the embrace of Jesus, at home, on July 10, 2016.

Douglas was born June 24, 1947, in East Waterford to the late Robert and Rebecca [Walters] Zeak. His wife, Marlene [Soule] Zeak, preceded him in death.

He proudly served in the U.S. Navy during the Vietnam War on the USS Enterprise.

Surviving are a son, Douglas W. Zeak and wife Dawn [Curtis] Zeak and their children, Mathew and Nathaniel Zeak, all of New Bloomfield; a daughter, Tangina Zeak of New Bloomfield; a brother, Robert J. Zeak and wife Erika of Mifflintown; a sister Mary Ann [Zeak] Boyer of Port Royal; and numerous nieces and nephews.

He is loved by his family and will be held in their hearts forever.

Memorial contributions may be made to St. Jude's Children's Research Hospital, 501 St. Jude Place, Memphis, TN 38105.