Zenda Kathleen (SHEARER) BRACKBILL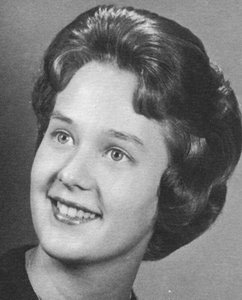 Click On Image To Enlarge
OBITUARY for ZENDA SHEARER BRACKBILL

PORT ROYAL - Zenda S. Brackbill, 51, of Port Royal RR1, died at 7 p.m. Wednesday Sept. 8, 1999, at the Brookline Manor Convalescent Home, Mifflintown RR1.

Born Sept. 25, 1947, in Lewistown, she was a daughter of Minerva (Zendt) Shearer of Brookline Retirement Village, Mifflintown, and the late Glenn Shearer. Her husband, George C. Brackbill, died May 3, 1999.

She is survived by a son, Daniel George Brackbill, Port Royal RR1.

She was a graduate of Juniata Joint High School, Mifflintown.

Services will be held at 11 a.m. Saturday at Rex Funeral Home, Port Royal, with the Rev. Frank J. Swartz officiating. Interment will be in New Church Hill Cemetery, Port Royal.

Friends may call from 7-9 p.m. today at the funeral home.

Memorial contributions may be made to: Matamoras United Methodist Church, PO Box 396, Port Royal, PA 17082-0396.