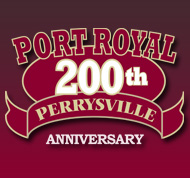 Byron Keith "Barney" SHAW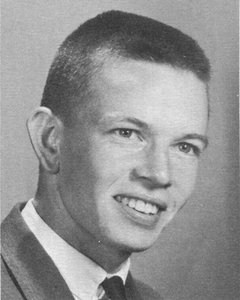 Click On Image To Enlarge
OBITUARY for BYRON K. "BARNEY" SHAW

Byron K. "Barney" Shaw, 57, of Port Royal, RR2, died Thursday, February 17, 2005, at his vacation residence in Winter Haven, FL.

He was born October 5, 1947, in Derry Township, Mifflin County, a son of Phyllis E. [Trego] Shaw of East Waterford, RR1 and the late Paul E. Shaw, who preceded him in death on January 23, 2005. His wife, Doris J. "Dori" [Horning] Shaw preceded him in death on December 9, 2003.

In addition to his mother, he is survived by one daughter, Michelle L. Hart and husband, Byran, Thompsontown RR1; one sister, Sandra J. Reynolds, and husband Richard 7901 US Highway 522 South, McVeytown; and two grandchildren, Kyle and Megan Hart.

He served with the Army National Guard of Pennsylvania.

He currently was employed as a signal maintainer for Norfolk Southern, Mifflin.

He was a member of East Waterford Presbyterian Church, American Legion Post No. 298, Crawford-Brubaker VFW Post No. 5863, both of Mifflintown, Loyal Order of Moose Lodge No. 925, Millerstown, and the Brotherhood of Railroad Signalmen Local !.

He was a 1965 graduate of Tuscarora Valley High School, Port Royal.

He enjoyed fishing, hunting, golfing, woodworking, driving and taking care of his Corvette, vacationing at his home in Winter Haven, Florida, and spending time with his grandchildren.

A memorial service was held Sunday, February 27, 2005 from East Waterford Presbyterian Church, East Waterford, with Pastor Robert L. Rhoades officiating.

Interment was in Westminster Presbyterian Cemetery, Mifflintown and held at the convenience of the family.

Memorial donations may be made to American Heart Association 501 Howard Ave., Building D, #101, Altoona, PA 16601 or to Vietnam Veterans Memorial Fund. Attention: Development Office, 1023 15th St., N. W., Washington, D. C. 2005

Funeral arrangements were entrusted to Brown Funeral Homes, Mifflintown.