John W. BARNER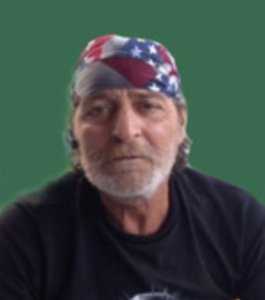 Click On Image To Enlarge
OBITUARY for JOHN BARNER SR.

John W. Barner, Sr, 53, of Port Royal died at 7:40 a.m. on Thursday, May 11, 2015 at his home.

Born on March 15, 1964, in Harrisburg, Dauphin County, he was a son of the late Thelma Barner. His wife, Debbie L. (Shirley) Barner, preceded him in death in October 20, 2015.

Surviving are his sons, John W. Barner, Jr., Travis E. Barner, both of Port Royal; sisters, Peg Brubaker and her husband Gary, of McAlisterville, Hilda Sakowsky and her husband Leon, of Linglestown, Cecilia Angeloff and her husband Dimko, of Carlisle, Ginny Swartz and her husband Paul, of Port Royal.

He was preceded in death by a brother, David Barner, Sr.

Mr. Barner was employed as a laborer by Triangle Pacific Cabinet Corporation, Thompsontown until retiring on disability.

John enjoyed fishing, hunting, working on cars, shooting pool and taking care of his cats.

There will be no funeral service; however, a viewing will be held from 10 a.m. until noon, Wednesday at the Brown Funeral Homes, Inc., 100 Bridge St., Mifflintown.

Memorial donations in Mr. Barner's memory may be sent to Ginny Swartz, 101 Court Lane, Port Royal, PA 17082 to help defray funeral expenses.