William J. "Bill" HOCKENBERRY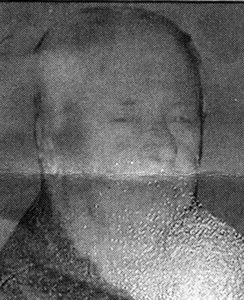 Click On Image To Enlarge
OBITUARY for WILLIAM J. HOCKENBERRY

William J. "Bill" Hockenberry, 87, of Port Royal, passed away at 11:26 a.m. on Friday, March 10, 2017, at the M.S. Hershey Medical Center.

Born on April 30, 1929, in Perry County, he was a son of the late William Hockenberry and Arabella (Stydinger) Beckenbaugh.

Surviving are his children; Victoria D. Parks, of Greencastle, Kurtz E. Hockenberry, Randy K. Hockenberry and his wife Mary, all of Port Royal; and he leaves behind two grandsons, Shannon L. Parks of Dry Run and Shawn F. Parks and his wife Wendy of Newburg, as well as three great grandchildren, Arizona Parks, Dawson Parks, and Brittany Springer; Siblings, Jack Hockenberry, of Reeds Gap, Earl Beckenbaugh, of Mercersburg, Glenn Beckenbaugh, of Mount Union, Peggy Fahnstock, of Chambersburg.

Preceding him in death was a son, Stephen Hockenberry, and several brothers and sisters.

Mr. Hockenberry worked various forms of construction including Powerline Construction, and he had owned and operated from 1980 until 1996 the Aprontree Personal Care of Dry Run.

Bill loved snowmobiling, walking, hunting, fishing, gardening, cooking, and he always enjoyed reading the newspaper and staying up on current events.

A private Graveside Service will be held in the East Waterford Cemetery with the Rev. Frank Swartz officiating.

There will be no public viewing.

Arrangements have been entrusted to the Brown Funeral Homes, Inc., 100 Bridge St., Mifflintown.

Online condolences may be sent at www.brownfuneralhomesinc.com.