Francis L. COOPER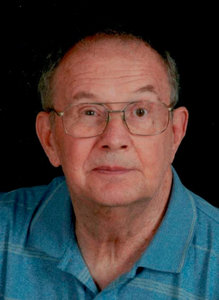 Click On Image To Enlarge
OBITUARY for FRANCIS L. COOPER

Francis L. Cooper, 71, of Port Royal, entered into eternal rest on Sunday, Feb. 19, at his home.

Born June 13, 1945, in Spruce Hill Township, he was a son of the late Edwin C. "Ned" and Lucille V. "Sis" (McCahren) Cooper.

He is survived by his wife, Jane (Gray) Cooper, whom he married May 4, 1969; one son, Clifford L. Cooper and wife, Gina, of Port Royal; one daughter, Anita J. Cooper Wagner and husband, Keven, of Mifflintown; three grandchildren, Kaitria and Austen Wagner, and Cody Cooper; three great- grandchildren, Lealey, MacKenzie and Bryson; and three siblings, Patti Cooper, of Mechanicsburg, Gary Cooper, of Sedro- Wooley, Wash., and Jo Anne Cooper, of Carlisle.

He was preceded in death by one sister, Marilyn Jane Cooper.

He was a veteran of the U.S. Navy.

He worked in construction as a welder and mechanic at Letterkenny Army Depot and as a field service tech at BAE on PALADIN-M109 and FAASV-M992.

He was a member of American Legion Post 298 and VFW Post 5863, Mifflintown, and was a former Juniata County Fair Board Director.

He enjoyed reading, tinkering with tractors, listening to older country music and watching NASCAR and dirt track racing. He especially enjoyed spending time with his great-grandbabies, with his four legged companion, Jackie, and at his home in Winter Haven, Fla.

His memorial service will be held at 7:30 p.m. on Friday, Feb. 24, at Guss Funeral Home Inc., 20 S. Third St., Mifflintown, with the Rev. Frank Swartz officiating.

The committal graveside service will be at 10 a.m. on Saturday, Feb. 25, at St. Paul's Lutheran Cemetery, Nook, where full military honors will be accorded by the Juniata County Veterans Council.
The family will provide all flowers and asks that memorial contributions be made to the charity of the donor's choice.

Condolences may be left at www.gussfh.com.