Jacob George "Jake" WILEMAN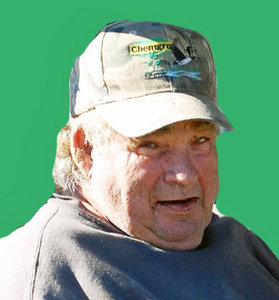 Click On Image To Enlarge
OBITUARY for JACOB GEORGE 'JAKE' WILEMAN SR.

Jacob George "Jake" Wileman Sr., 74, of Port Royal, passed away Tuesday, Feb. 7, 2017, at his home.

Born on Oct. 15, 1942, in Blairs Mills, Huntingdon County, he was a son of the late James T. and Flora (Bell) Wileman.

Surviving are his siblings, Dorothy Gutshall, Maxine Whistler, Darlene Dupert and James Wileman.

He had worked as a lumber jack for several local lumber mills.

Jake enjoyed spending time outdoors and spending time with his best canine friend, Spark.

A memorial service will be held at 7 p.m. Thursday, Feb. 23, 2017, at Cross Keys Church of God, with Pastor David Stewart officiating. Interment will be private.

There will be no viewing or visitation.

Arrangements have been entrusted to Brown Funeral Homes Inc., 100 Bridge St., Mifflintown.

Memorial contributions may be made at gofundme .com/georges-funeral-ex pense.

Online condolences may be extended at www.brown funeralhomesinc.com.