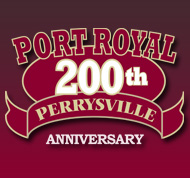 Launa (TELFER) KOWALCYK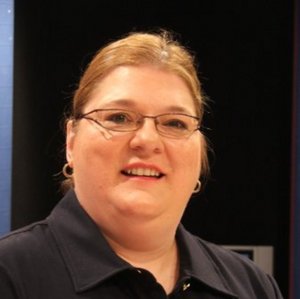 Click On Image To Enlarge
In July 2015, Ms. Kowalcyk accepted a Prison Inspector position with the PA Department of Corrections' Office of County Inspections and Services. Within this position, she draws upon life-long corrections and juvenile justice experiences on a county, state, and federal level to provide technical assistance to the Commonwealth's 67 county jails. Ms. Kowalcyk's performs each aspect of the annual inspections for the facilities that fall within her rotation of counties. Using the Pennsylvania Title 37, Chapter 95 as the basis for county jail inspections, the process includes scheduling, providing pre-assignments, conducting the inspection (including the in-briefing and exit briefing with a variety of stakeholders within the county jail/government arena.), assisting in finding actions to obtain full compliance or documenting noncompliance, writing the final report, and filing the appropriate paperwork with state and county entities.

In December 2007, Ms. Kowalcyk joined the PA Department of Corrections at the Training Academy as the supervisor for the Curriculum Development Unit. In this capacity, she has worked with Academy staff and subject matter experts from inside and outside the DOC to revise or develop, pilot, evaluate, and obtain executive level approval for curriculum for all aspects of Corrections training. She has changed the culture of her unit by raising the standards for quality lesson plans and course materials to reflect national standards for excellence. Working with the Training Academy's management team, Ms. Kowalcyk has been recognized for results-oriented focus, work ethics, and leadership initiatives.

From 2003 to 2007, Ms. Kowalcyk was a Correctional Program Specialist (IPA) with the National Institute of Corrections' Academy Division. IPA (Intergovernmental Personnel Act) recruits high-performing expertise from the field to share their working knowledge of current best practices with seasoned US Justice staff. Her jobs duties included the leadership of curriculum revision teams for several of NIC's leading topics included later in this resume. Although Ms. Kowalcyk was geographically from the Northeast, she was assigned to coordinate NIC's Regional Field Coordinator's Program for the Central Region. Within all aspects of her position, she worked with all disciplines of the adult and juvenile justice system to include prisons, jails, secure juvenile justice facilities, probation and parole, and community corrections, as well as local, county, state, federal, and some US territories. Ms. Kowalcyk represented the Academy Division on NIC's PREA committee during the early years of PREA (2003-2007).

From January 1989 to June 2003, Ms. Kowalcyk was the Trainer/Supervisor at the Central Counties Youth Center in Bellefonte, Pennsylvania. The Central Counties Youth Center is a secure juvenile detention facility serving ten counties in Central Pennsylvania. During Ms. Kowalcyk's eighteen year career within the Pennsylvania juvenile justice system, she has participated in the full spectrum of roles within trainer development. From the student with little content expertise to the lead trainer with Pennsylvania juvenile justice trainer development programs, Ms. Kowalcyk has done extensive research in Adolescent Suicide, Post Traumatic Stress Disorder, and Balanced and Restorative Justice. Her daily responsibilities also included the maintenance of operations/records for the annual state inspection, training staff, and monitoring the results of all staff meetings for updates to procedures, policies, and operational practices. (Note: From May 1983 to January 1989, Ms. Kowalcyk was a youth care worker, responsible for the direct care duties for male and female youth in secure detention.)

Project Manager for the Juvenile Detention Center's Association of Pennsylvania's Automated Software Project. Using a needs assessment process, the practitioners of PA detention centers, with the aid of a leading correctional software vendor, developed a data collection system to be used within PA detention and shelter programs. This project was funded by the Pennsylvania Commission on Crime and Delinquency Juvenile Justice Automation Grant. In 2003, after leading the multi-year project in PA, Launa worked in a six-month endeavor with the Cook County Juvenile Temporary Detention Center (CCJTDC) in Chicago, Illinois. In the capacity of Project Manager, she assisted the management of CCJTDC and a private vendor in the installation of a facility-wide automated resident record and tracking system.

Since approximately 1995, Ms. Kowalcyk has had contracted to local, state and national providers of corrections, juvenile justice, and child welfare services to provide technical assistance. This includes presentations, curriculum development, needs assessment for training needs, and training for trainers. Her client list includes the Moss Group, PA Child Welfare Resource Center, National Institute of Corrections, American Jail Association, American Correctional Associate, and Juvenile Detention Centers Association of PA. (Other names available upon request.)

Ms. Kowalcyk has completed several leadership programs within the public sector. These programs include: 1995 Leadership Centre County, Pennsylvania House of Representatives' 2002-2004 Rural Leadership Program, and Rotary International's 2001 Group Study Exchange to examine the criminal justice system in Central Japan.