Edwin "Ed" WILLIAMS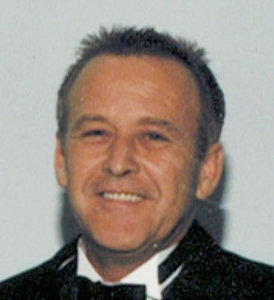 Click On Image To Enlarge
OBITUARY for EDWIN M. 'ED' WILLIAMS

PORT ROYAL - Edwin M. "Ed" Williams, 74, of Port Royal, died at 8:40 a.m. on Saturday, Feb. 11, 2012, at his home.

Born on May 3, 1937, in Rahway, N.J., he is the son of the late Joseph M. and Roseanna (McMasters) Williams. On Sept. 21, 1957, he married his surviving wife, Clara Mae (Yoder) Williams, with whom he shared more than 54 years of marriage.

Surviving are his children, Veronica M. "Rondy" Ramsey and her husband Steve, of Mifflintown, Edwin E. M. "Ed" Williams and his wife Cindy, of Port Royal, and he leaves behind four grandchildren, Zach Williams, Jesse Ramsey, Mariah Williams and Blake Ramsey.

Mr. Williams was a member of the Lewistown High School Class of 1955, the Port Royal Lutheran Church and the Loyal Order of the Moose, Lodge 925, Millerstown.

Until retiring in 1993, he was employed as a truck driver for Sieber Trucking, Mifflintown, and CD Zimmerman Trucking, Mifflintown.

Ed loved to shoot pool and was an avid Penn State football and Pittsburgh Steelers fan. He also enjoyed attending NASCAR races, but his greatest joy came from his family, especially family events and attending his grandchildren's sporting events.
Funeral services will be held at 11 a.m. on Wednesday, Feb. 15, 2012, from Brown Funeral Homes Inc., 100 Bridge St., Mifflintown, with the Rev. Charles Hershberger officiating. Interment will follow in the New Church Hill Cemetery, Port Royal.

A viewing will be held from 6-8 p.m. Tuesday, Feb. 14, 2012, at the funeral home.

Memorial contributions may be made in Mr. Williams' memory to the Port Royal Lutheran Church, 402 Market St., Port Royal, PA 17082 or to S.U.N. Home Hospice, 61 Duke St., P.O. Box 232, Northumberland, PA 17857.

Online tributes and condolences may be sent to the family by visiting www.brownfuneralhomesinc.com.