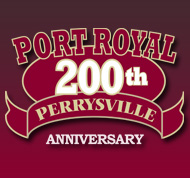 Lonzie Jackson CARTER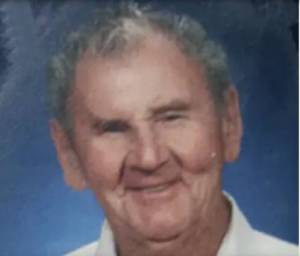 Click On Image To Enlarge
OBITUARY for LONZIE JACKSON CARTER JR.

Lonzie Jackson Carter Jr., 92, of the Masonic Village of Elizabethtown and formerly of Port Royal, died at 12:13 a.m. on Thursday, May 19, 2016, at the village.

Born on April 20, 1924, in Alexandria, Va., he was a son of the late Lonzie Jackson Sr. and Naomi (Massey) Carter. On April 27, 1963, he married his surviving wife Judy A. (Thompson) Carter, with whom he was blessed to share 53 years of marriage.

In addition to his wife, he is survived by his children; Julana Deneen Keiser and her husband Jeffrey, of Atlantic City, N.J., Joab Massey Carter and his wife Krista, of Lewistown, a sister, Jeanine Chrest, of Florida, and he leaves behind four precious grandchildren, Chelsea Deneen Kryger, Joshua Miles Zook, Olivia Raquel Carter and Reese Jackson Carter.

Mr. Carter was a 1943 graduate of George Washington High School, Alexandria, Va., a member of the Aldersgate United Methodist Church, Crawford-Brubaker VFW Post 5863, American Legion Post 298, all of Mifflintown. He served with the Juniata County Veterans Council and was a member of the Keystone Lodge No. 153 F&AM, Linwood, N.J.

He was a U.S. Army veteran, having proudly served his country from 1943 to 1946 during WWII, and during this time he served in the European and Pacific theaters with Patton's 3rd Army in combat.

In 1980 he retired with 37 years of service from the federal government as a computer systems analyst.

Lonnie, who never met a stranger, always competed in the Senior Games as a bowler, skater, dancer, as well as shooting pool. He was truly family oriented, being a devoted husband, loving father and Papa.

A memorial service will be held at 11 a.m., Saturday, June 4, 2016 at the Brown Funeral Homes Inc., 100 Bridge St., Mifflintown, with the Rev. Charles Hershberger officiating. The Juniata County Veterans Council will accord full military burial honors.

There will be no viewing, however, family will receive friends from 10 a.m. until the time of service when the Union Lodge No. 324 F&AM, Mifflintown will accord a Masonic service.

For those who wish, memorial donations in Mr. Carter's memory may be made to the Juniata County Veterans Council, P.O. Box 1, Mifflintown, PA 17059.

Online tributes and condolences may be sent at www.brownfuneralhomesinc.com.