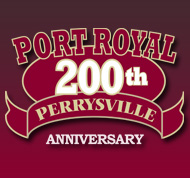 John S. WALTERS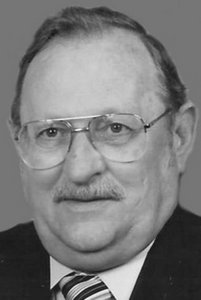 Click On Image To Enlarge
OBITUARY for JOHN S. WALTERS JR.

John S. Walters Jr., 77, of Mifflintown, went to be with the Lord at 6:19 a.m. Sunday, March 13, 2016, at his home.

Born Nov. 1, 1938, in Port Royal, Juniata County, he was a son of the late, John S., Sr and Ida Pauline (Smith) Walters. On Jan. 11, 1960, he married his surviving wife, Linda J. (Boxe) Walters, with whom he was blessed to share more than 56 years of marriage.

In addition to his wife he is survived by: his children, Brian K. Walters and his wife, Ann, of Mifflintown, Cynthia Alspach and her husband, Joel, of North Ridgeville, Ohio, and Mark E. Walters and his wife, Tammy, of Richfield; siblings, Lester A. Walters, of Marysville, Donald W. Walters, of Mifflintown, Paul E. Walters, of Myrtle Beach, S.C., Dane L. Walters, of McAlisterville, Mary Ann Stoner, of Mifflintown, and Thelma A. DeLauter, of Rolling Hills, Manor; seven grandchildren, Heather Byrne and her husband, Jesse, Andrea Putt and her husband, Quintin, Melissa Duong and her husband, Thanh, Stephanie Jewell, Staci Corbett and her husband, Gerald, Angela Walters and Ashley Walters; and nine great-grandchildren.

John was a 1957 graduate of Juniata Joint High School, Mifflintown, and attended the First Baptist Church of Mifflintown. He was also a member of the American Legion Post 298, Mifflintown.

In earlier life, Mr. Walters was a truck driver who hauled steel and later boats, coast to coast. In 1970 he moved his family to Ohio and started as a dispatcher, who eventually owned his own trucking business. In 2001, he retired and moved back to Pennsylvania.

He proudly served his country in the National Guard and in the U.S. Army from 1959 until 1962.

He loved hunting, fishing, camping and racing cars. He also enjoyed gardening as well as living in and vacationing in Florida.

A funeral service will be held at 11 a.m. Thursday, March 17, 2016, from the First Baptist Church of Mifflintown, with Pastors Ronald Shupe and Phillip Persing officiating. Interment will be in the Adams Cemetery, Mifflintown, where full military burial honors will be accorded by the Juniata County Veterans Council.

A viewing will be held from 6 to 8 p.m. Wednesday, March 16, 2016, at the Brown Funeral Homes Inc., 100 Bridge St., Mifflintown, and from 10 a.m. until the time of service, Thursday at the church.

In lieu of flowers the family kindly asks that memorial donations in Mr. Walters' memory, be made to the John W. Boxe Jr. Camp Fund, First Baptist Church of Miffintown, 23964 Rt. 35 North, Mifflintown, PA 17059.

For online tributes and condolences, please visit www.brownfuneralhomesinc.com.