David James "Dave & Jim" WALTERS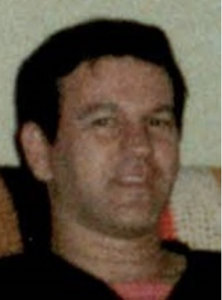 Click On Image To Enlarge
OBITUARY for DAVID "DAVE" "JIM" JAMES WALTERS

David "Dave" "Jim" James Walters, 66, of Port Royal, passed away Friday afternoon, Jan. 8, 2016, as a result of an automobile accident near Mexico.

He was born August 24, 1949 in Mifflin.

He is survived by his wife, Kathleen (Williamson) Walters, whom he married June 26, 1968, two sons, Kerry Walters of Port Royal and Kelby Walters and his wife, Jennifer, of Thompsontown; one brother, Richard Walters and wife, Wanda, of Mifflin, one sister, Deloris Dunn and husband, Richard, of Mifflintown, and three grandchildren, Justin, Hannah and Joseph Walters.

He was preceded in death by his father, Marlin William Walters, his mother, Miriam (Shellenberger) Walters Masters, his stepfather, Percy Masters, and one sister, Wanda Goshorn.

He graduated from Juniata Joint High School in 1968.

Earlier in life, Jim was employed by PPG Glass and Masland. This past August, he retired from Empire Kosher Poultry where he had worked for 21 years and had been the Union Steward for Commercial Food Workers Union 1776.

He attended Kingdom Hall of Jehovah's Witnesses, Mifflintown.

He enjoyed watching movies, going to flea markets and spending time with his grandchildren. He was an avid fan of the University of Michigan Wolverines. He was especially proud of the things he grew and loved landscaping around his home, working with his plants, tending to his flowers, and teaching others how to grow them.

His graveside service and interment will be held at 11 a.m. on Wednesday, Jan. 13, 2016, at Westminster Presbyterian Cemetery, Mifflintown, with Larry Harrison, officiating. There will be no viewing.

For those who desire, contributions may be made to Guss Funeral Home, Inc., 20 S. Third St., Mifflintown, PA 17059 to help with the funeral expenses.

Condolences may be left at www.gussfh.com.