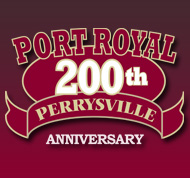 Elmer J. BRACKBILL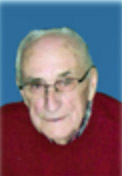 Click On Image To Enlarge
OBITUARY for ELMER J. BRACKBILL

Elmer J. Brackbill, 88, of Mifflintown (Licking Creek), died on Tuesday, Dec. 15, 2015, at his home.

Born on Dec. 20, 1926, in Spruce Hill Township, Juniata County, he was a son of the late Daniel and Myrtle (Smith) Brackbill.

On December 30, 1950, he married his late wife, Esther M. (Zimmerman) Brackbill, with whom he was blessed to share nearly 58 years of marriage until she preceded him in death on Nov. 26, 2008.

Surviving are his children, Stephen G. Brackbill, of Port Royal, Kim R. Brackbill and his wife, Tammy, of Mifflintown, Christie J. Saner and her husband, Richard, of McAlisterville; siblings, Vera Harpster, of Burnham, Earl Brackbill, of Mechanicsburg, Edna Lauver, of Camp Hill, Mildred Hendricks, of Mifflintown; and he leaves behind seven grandchildren and eight great-grandchildren.

Preceding him in death were sisters, Velma Ellingsworth, Roberta Kepner, Rachel Weaver, Anna Fry, Doreen Adams; and brothers, Albert Brackbill, Raymond Brackbill, and George Brackbill.

His memberships included the St. Stephen's Lutheran Church where he served on the church council and was a member of the Carpenters Union, Harrisburg. He was also active with the Boy Scout Troop 124, Licking Creek, as a committee member and member of the Order of the Arrow.

Elmer proudly served his country in the U.S. Army during WWII.

In earlier life, Mr. Brackbill was employed at the Hawstone Brickworks, the W.E. Beers Feed Mill and the PA Railroad. Later, he was employed as a carpenter for several area construction companies, after which he retired from the Juniata County School District as a custodian at the Juniata High School. During his retirement he served as groundskeeper for the Juniata County Fairgrounds.

Elmer loved to butcher, hunt, tend his garden and attend his grandchildren's sporting events. He also enjoyed watching sprint car racing, college football, NFL football and was an avid Philadelphia Phillies fan. His family meant everything to him and he adored his children, grandchildren and great grandchildren. He also cherished the time he spent with the people at Stop 35 and JP's Pancake House.

Funeral services will be held at 11 a.m. Saturday, Dec. 19, 2015, from the St. Stephen's Lutheran Church, Mifflintown, with the Rev. Chris Mathiason officiating. Interment will follow in the St. Stephen's Lutheran Cemetery, where the Juniata County Veterans Council will accord full military burial honors.

Viewing will be held from 9 a.m. until the time of service, Saturday at the church.

Arrangements have been entrusted to the Brown Funeral Homes, Inc., 100 Bridge Street, Mifflintown.

For those who desire, memorial contributions in Mr. Brackbill's memory may be made to Juniata Meals on Wheels, P.O. Box 251, Mifflintown, or to the Sun Home Health and Hospice, 61 Duke St., P.O. Box 232, Northumberland, PA 17857.

For online tributes and condolences please visit www.brownfuneralhomesinc.com.