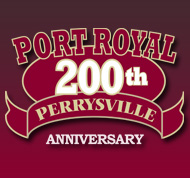 Patricia M. "Pat" (RUBLE) WILLIAMS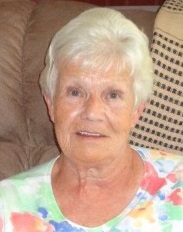 Click On Image To Enlarge
OBITUARY for PATRICIA M. (RUBLE) WILLIAMS

Patricia M. (Ruble) Williams, 81, died Monday, Dec. 7, 2015, at her home in Port Royal.

Born Jan. 19, 1934, in Lack Township, Juniata Co., she was a daughter of the late John Garver and Dorothy (Kirk) Ruble. Her husband of 50 years, Charles R. Williams, whom she married June 29, 1956, died on Dec. 29, 2006.

She is survived by her children, Cheryl Miller and husband, Thomas "Mitch" of Port Royal, Denise Brubaker of Port Royal, and Paul R. WIlliams of Mifflintown; one brother, Dennis Ruble of New Bloomfield; eight grandchildren, Matthew Walters and wife, Jenna, Nicholas Walters and companion Sarah Snyder Shellenberger, Lindsay Walton and husband, Tyler, Dylan Wilson, Jacob Brubaker, Colleen Williams, Kathleen Williams, and Aaron Williams; and one great-grandson, Heath Walton. Also surviving are brothers-in-law, sisters-in-law, nephews and nieces in the Trezevant, Tenn. area.

She was preceded in death by two brothers, Scott D. Ruble and Jon G. Ruble.

She graduated in 1952 from Juniata Joint High School.

She retired in 2010 from Juniata Garment, Mifflin, after working there 28 years as a clerk.

She was a member of Port Royal United Presbyterian Church.

She enjoyed reading, going to yard sales, and playing candy crush on facebook. Pat loved her cocker spaniel, "Maggie", but most of all, loved her grandchildren.

Her funeral will be held at 11:00 a.m. on Friday, Dec. 11, at Guss Funeral Home, Inc., 20 S. Third St., Mifflintown, with Rev. Warren Peachey, officiating. Interment will be in New Church Hill Cemetery, Port Royal.

Although there will be no viewing, the family will receive friends from 10 a.m. until the time of the services Friday at the funeral home.

Memorial contributions may be made to Friendship Fire Co., PO Box 274,Port Royal, PA 17082 or to Port Royal EMS, PO Box 265, Port Royal, PA 17082.

Condolences may be left at www.gussfh.com.