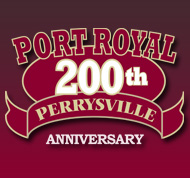 Dorothy A. "Dot" (BRANNEN) BRYNER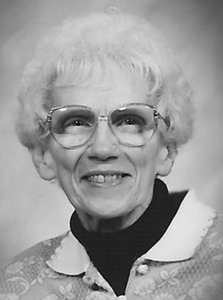 Click On Image To Enlarge
OBITUARY for DOROTHY A. 'DOT' BRYNER

Dorothy A. "Dot" Bryner, 94, of Port Royal, passed away at 1:15 a.m. Wednesday, Aug. 12, 2015, at the Golden Living Center-William Penn, Lewistown.

Born September 24, 1920, in Mifflin, Juniata County, she is a daughter of the late David H. and Emma C. (Weller) Brannen. Her husband, James E. Bryner, whom she married on December 6, 1938, and was blessed with more than 51 years of marriage, preceded her in death on May 29, 1990.

She is survived by her children, T. James "Jim" Bryner, Sandra Lauver and her husband, John A., all of Port Royal; nine grandchildren, Heidi Sue Wolf, Todd James Bryner, Christopher Scott Bryner, Tami Sue Miller, Christina Lynn Berry, Trisha Renee Hinson, Gerald Scott Bryner, John Brent Lauver, and Matthew James Lauver; and 17 great-grandchildren.

She was also preceded in death by a son, Gerald L. "Jerry" Bryner, three sisters, R. Hope Chesney Renninger, B. Jean Chesney Bender, and Ruth Brannen Snyder; a brother, David Brannen, in infancy; and a great-grandson Hudsyn Lei Edward Bryner.

Mrs. Bryner was a homemaker who loved her church and her Lord. She was a member of the Ebenezer United Methodist Church and through her church membership she served God well, by teaching Sunday school for nearly forty years as well as Bible school and she belonged to the Mary Conn Auxiliary of the church. Being a people person she had a gift for cooking and loved to see visitors coming through her kitchen door that she could feed. As an animal lover, she loved cats and her two German shepard's. Dot always enjoyed football games, especially the Pittsburgh Steelers.

Funeral services will be held at 11 a.m., Saturday, Aug. 15, 2015, at the Brown Funeral Homes, Inc., 100 Bridge St., Mifflintown, with the Pastor Barbara Inch officiating. Interment will follow in the New Church Hill Cemetery, Port Royal.

A visitation will be held from 7 to 9 p.m., Friday, Aug. 14, 2015, at the funeral home.

For those that desire, memorial contributions in Mrs. Bryner's memory may be made to the Ebenezer United Methodist Church, P.O. Box F, Mifflin, PA 17058

For online tributes or condolences please visit www.brownfuneralhomesinc.com.