Bertha "Bertie" (ISENBERG) TOWSEY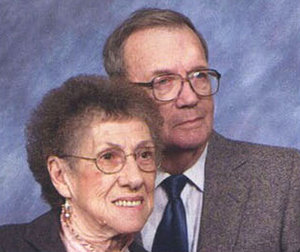 Click On Image To Enlarge
Bertha (Isenberg) Towsey is a daughter of Thomas and Sarah (Bell) Isenberg and wife of Marvin Towsey.

OBITUARY for BERTHA P. "BERTIE" TOWSEY

Bertha P. "Bertie" Towsey, 88, of Port Royal, passed away at 1 p.m., Friday, April 20, 2018, at Locust Grove Retirement Village.

Surviving are: her husband, Marvin M. Towsey; two daughters, Donna J. Wieseman and husband, Glenn, and Barbara G. Book and husband, Norman E.; five grandchildren; six great-grandchildren; and a sister, Alma Jane Doughten and husband, Jim.

Her funeral will be held at 10:30 a.m., Saturday, April 28, 2018, at the Port Royal United Methodist Church, with Rev. Terry J. Brosius officiating.

Interment will follow in the Old Church Hill Cemetery, Port Royal.

A viewing will take place from 7 to 9 p.m., on Friday, April 27, 2018, at Rex Funeral Home, Port Royal.