Marvin "Marv" TOWSEY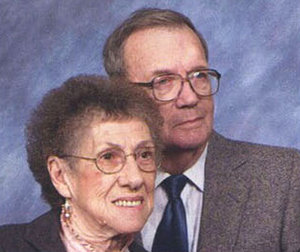 Click On Image To Enlarge
OBITUARY for MARVIN M. TOWSEY

Marvin M. Towsey, 90, of Port Royal, passed away Saturday, August 29, 2020 at the Locust Grove Retirement Village, Mifflin.

Born on June 12, 1930 on the family farm in Turbett Twp., Juniata County, he is a son of the late Paul and Susan (Ritzman) Towsey.

On December 24, 1950, he married his late wife, Bertha P. "Bertie" (Isenberg) Towsey with whom he was blessed to share more than 67 years of marriage before she preceded him in death on April 20, 2018.

Surviving are his daughters, Donna J. Wieseman and her husband Glenn and Barbara G. Book and her husband Norman; a brother, James Towsey all of Port Royal. He leaves behind five grandchildren and six great grandchildren.

In addition to his parents and wife, he was preceded in death by four brothers, Jerome Towsey, Paul Towsey, Guy Towsey, William Towsey; and three sisters, Mary Best, Mabel Kint, and Kathryn Kint.

Mr. Towsey was a graduate of Tuscarora Valley High School and a lifelong member of the Port Royal United Methodist Church.

In earlier life, he was employed as a Garment Cutter for Rae-Sel Corporation, Port Royal and later retired as a Garment Cutter from the East Waterford factory.

Marvin loved trapping, hunting, especially raccoon hunting, and working in his garden.

All Services will be private with the Rev. Frank J. Swartz officiating. Interment will be in the Old Church Hill Cemetery, Port Royal.

Memorial Contributions in Mr. Towsey's memory can be made to the Port Royal United Methodist Church, 105 Fifth St., Port Royal, PA 17082.

Arrangements have been entrusted to the Brown Funeral Homes, Inc., 100 Bridge St., Mifflintown.