Evelyn (HORNBERGER) SMITH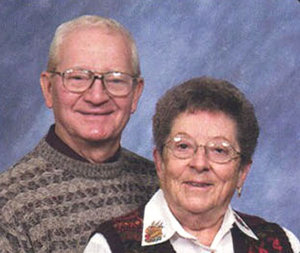 Click On Image To Enlarge
OBITUARY for EVELYN A. SMITH

Evelyn A. Smith, 92, of Honey Grove, died at 1:20 p.m. Thursday, Oct. 6, 2016, at the Geisinger-Lewistown Hospital emergency room.

Born June 3, 1924, in Bear Gap, she was the daughter of the late Clair Hornberger and Beatrice (Persing) Hornberger.

Evelyn is survived by her husband, James E. Smith, whom she married in 1954; her son, David Smith and wife, Karen, of Upper Marlboro, Md.; her daughter, Cheryl Smith and partner, Lisa O'Brien, of Honey Grove; her grandchildren, Joshua and Joel; and a great-grandson, Solomon.

She was preceded in death by a brother, Robert Hornberger.

She was employed as a secretary at Olmstead Air Force Base which is now the Harrisburg International Airport.

She was a member of the Matamoras United Methodist Church in Port Royal.

Services will be private and at the convenience of the family.

Arrangements are under the care of Barr Funeral Home and Crematory, 120 Logan St., Lewistown.

Online condolences may be offered to the family at barrfh.com.