Gail A. "Misty" (HUSS) HENRY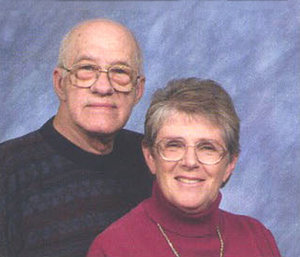 Click On Image To Enlarge
OBITUARY for GAIL A. "MISTY" HENRY

Gail A. "Misty" Henry, 76, of Port Royal, passed away on Sunday, Dec. 1, 2019, at Brookline Manor, Mifflintown.

Born November 11, 1943, in Mifflin, she was a daughter of the late Winey M. and Ruth (Youtzey) Huss.

She is survived by her husband of 57 years, George D. "Danny" Henry, whom she married Jan. 13, 1962, three children, Ruth Elizabeth "Beth" Henry and husband, Phillip Garrett, of Elizabethtown, George D. "Dan" Henry II and wife, Barbie, of Port Royal, and Timothy S. Henry and wife, Mary, of Palmyra, four grandchildren, Audrey Rutt, Michelle Rutt, Clarissa Henry and Timothy Henry II, and two great-grandchildren, Evelyn Conner and Timothy Henry III, two brothers, Rodney L. "Bud" Huss of Centerville and John W. Huss and wife, Kathy, of Port Royal, and one half-sister, Lilly Sheib of Benton.

She was preceded in death by one sister, June Huss.

She graduated from Juniata Joint High School in 1961.

She was a homemaker who enjoyed sewing, quilting, crocheting, gardening, crafting, putting puzzles together, and baking, especially making decorated cakes. She loved her family and loved spending time with her grandchildren.

She was a very active member of Port Royal United Methodist Church.

Her funeral will be held at 11 a.m. on Wednesday, Dec. 4, at Guss Funeral Home, Inc., 20 S. Third St., Mifflintown, with Rev. Terry Brosius officiating. Interment will be in Westminster Presbyterian Cemetery, Mifflintown.

There will be a viewing from 10 a.m. until the time of the service on Wednesday at the funeral home.

Memorial contributions may be made to Port Royal United Methodist Church, PO Box 396, Port Royal, PA 17082.

Condolences may be left at www.gussfh.com.