George D. "Danny" HENRY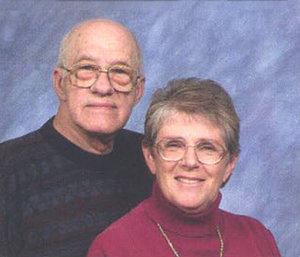 Click On Image To Enlarge
OBITUARY for GEORGE D. "DANNY" HENRY

George D. "Danny" Henry, 85, of Port Royal passed away on Saturday, Feb. 11, 2023, at his home.

He was born Dec. 29, 1937 in Honey Grove.

He is survived by three children, three children, Ruth Elizabeth "Beth" Henry and husband, Phillip Garrett, of Elizabethtown, George D. "Dan" Henry II and wife, Barbie, of Port Royal, and Timothy S. Henry and wife, Mary, of Palmyra, six grandchildren, Audrey, Michelle, Clarissa, Timothy, Angel and Keith and three great-grandchildren, Evelyn, Timothy, and Juliana.

His wife of 57 years, Gail A. "Misty" (Huss) Henry, whom he married Jan. 13, 1962, died on Dec. 1, 2019. Also preceding him in death were his father, Raymond G. Henry, his mother, Mary E. (McCulloch) Henry Kelley, and his step-father, Bert Kelley.

He was a proud veteran, serving in the United States Army and the United States Marine Corps.

He retired after 26 years at PPG as a forklift operator.

His memberships included the Port Royal United Methodist Church and the Juniata Co. Sportsmen's Association.

He enjoyed going to the range and talking with his friends. Being very family oriented, he especially enjoyed spending time with his grandchildren.

His funeral will be held at 2 p.m. on Wednesday, Feb. 15, at Guss Funeral Home, Inc., 20 S. Third St. Mifflintown, with Pastor Crystal Baumgardner officiating. Interment will follow in Westminster Presbyterian Cemetery, Mifflintown, where full military honors will be accorded by the Juniata County Veterans Council.

There will be a viewing from 1 p.m. until the time of the services Wednesday at the funeral home.

In lieu of flowers, memorial contributions may be made to any veteran's organization.

Condolences may be left at www.gussfh.com.