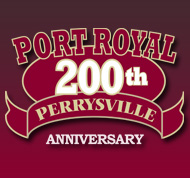 Donald Albert "Duck" PHILLIPS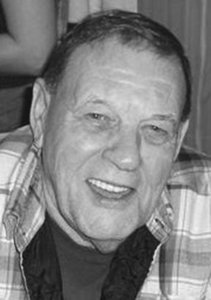 Click On Image To Enlarge
OBITUARY for DONALD ALBERT 'DUCK' PHILLIPS

Donald Albert "Duck" Phillips, 78, of Port Royal (Walnut), entered into rest Thursday, Aug. 21, 2014, at his home.

Born Jan. 24, 1936 in Lewistown, he was a son of the late Albert Lee "Chip" and Dorothy (Carr) Phillips.

He is survived by: his loving wife of 51 years, Catharine "Cathy" Ruth (Sheaffer) Phillips, whom he married April 21, 1963; one daughter, Deborah Lou (Phillips) Myers and husband, Douglas, of Shirleysburg; one son, Albert Lee Phillips and fiance, Wendy Cunningham, of Burnham; three sisters, Margaret Peggy (Phillips) Lundin, and Bonnie (Phillips) Sullivan and husband, Harold, all of Knoxville, Tennessee, and Patsy (Phillips) McNeer, of Lewistown; five grandchildren, Nicholas Phillips, Shelley Turner, Brittany (Myers) Coffman, Catherine "Kitty" Myers, and Mylie Myers; two step-grandchildren, Robert Cunningham and Amber (Boozel) Kulp; four great-grandchildren, Colton and Alyssia Coffman, Scarlett Phillips, and William Turner; and several nieces, nephews, great nieces, and great-nephews.

He was preceded in death by an infant son, Donald Lee Phillips, a stillborn great-grandson, Trevor Allan Coffman, and one brother, William Lee Phillips.

He served in the U.S. Marine Corps.

Duck drove tractor trailers for several different companies.

He enjoyed fishing, football, baseball and especially spending time with his kids, his grandkids, and his family.
His memorial service will be held at 8 p.m. on Wednesday, Aug. 27, at Guss Funeral Home Inc., 20 S. Third St., Mifflintown, with the Rev. John Walters, officiating. The family will receive friends from 6 p.m. until the time of the services Wednesday at the funeral home.

In lieu of flowers, the family requests that memorial contributions be made to Hospice: The Bridge, 305 Fourth St. Pleasant Acres, Lewistown, PA 17044 or to the American Cancer Society, 324 S. Logan Blvd., Burnham, PA 17009.

Condolences may be left at www.gussfh.com.