Janet Y. "Bonnie" (HURRELL) IMES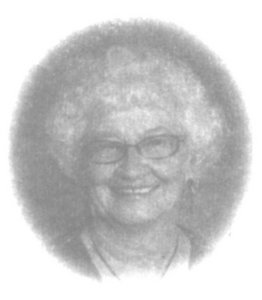 Click On Image To Enlarge
OBITUARY for JANET Y. IMES

Janet "Bonnie" Y. (Hurrell) Imes, 77, of Port Royal, PA, passed away Tuesday, May 13, 2014, at her home.

Born July 23, 1936, in Honey Grove, she was a daughter of the late James C. and Sarah (Reeder) Hurrell.

Her husband for over 60 years, Charles Samuel Imes, survives.

Also surviving are: a daughter, Treva D. and husband Stephen Steinberger of East Waterford; two sons, Barry C. and wife Bonnie Imes of Mifflin, and Marlon S. Imes of Port Royal; a sister, Helen I. Imes of Mifflin; a brother, Norman H. Hurrell of Dauphin; eight grandchildren and nine great grandchildren.

Preceding her in death were: a daughter, Kimberly S. Barron; her grandson, Robbie A. Barron; five sisters and four brothers.

She was a retired nurse's aide for Locust Grove Retirement Home and most recently home care nursing.

Bonnie enjoyed spending time with her family, especially her grandchildren and great grandchildren. She also enjoyed baking, her flowers and collecting angels.

Services were held Saturday, May 17, at South Juniata Baptist Church, Honey Grove, with Pastor Dennis R. Thompson and Pastor Casey Hostler officiating.

Neumyer Funeral Home Inc., Harrisburg, was entrusted with arrangements.

Memorial contributions may be made to South Juniata Baptist Church, Route 850, Honey Grove, PA 17035, and Heaven Bound Church, PO Box 5236, West River Road, Mifflintown, PA 17059.

Online tributes and condolences may be sent to www.neumyerfuneralhome.com.