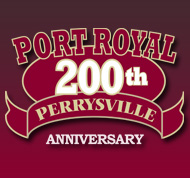 Richard L. TAYLOR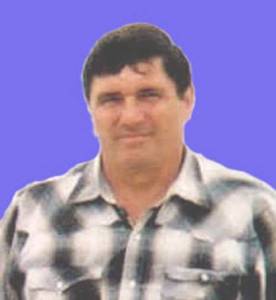 Click On Image To Enlarge
OBITUARY for RICHARD L. TAYLOR, SR.

MIFFLINTOWN, Richard L. Taylor, Sr., 63, of Mifflintown, died at 5:44 p.m., on Thursday, April 24, 2014 at his home.

Born on April 25, 1950 in Spruce Hill, Juniata County, he was a son of the late Chauncey S., Sr. and Pearl E. (McCormick) Taylor. On June 9, 1990, he married Bobbie A. (Herman) Taylor, with whom he shared more than 23 years of marriage.

In addition to his wife, he is survived by his children: Angela Sieber and her husband Brian, of Mifflintown, Melissa Taylor and her companion Paul, of Mifflintown, Richard Taylor, Jr. and his wife Jamie, of East Waterford, Douglas Taylor, of Lewistown, Justin Taylor, of Mifflintown, Airman Jeremy Yeater and his wife Kelsey, Spangdahlem, Germany; four brothers, Jack E. Taylor, of McAlisterville, Robert A. Taylor, of Anderson, SC, Graham E. Taylor, of Port Royal, David P. Taylor, of Annville; five grandchildren, Ashley Wenrich, Cody Benner, Preston Taylor, Aaron Taylor and Riley Taylor, and he leaves behind one great grandson, Tristan Wenrich.

Mr. Taylor was a 1968 graduate of Juniata Joint High School, Mifflintown, a member of St. John's United Methodist Church and a member of the Loyal Order of Moose.

In earlier life, he was employed as a truck driver for Masland Carpets, Carlisle, Zimmerman Truck Line, Mifflintown, Cardinal Transport, Joliet, Ill., and Forward Air, Columbus, OH until he became a self-employed owner/operator.

Richard was an avid NASCAR fan and enjoyed dirt track racing, but his greatest joy was spending time with his family, especially his grandchildren and great-grandson.

A funeral service will be held at 2 p.m. on Monday, April 28, 2014 from the, St. John's United Methodist Church, McAlisterville with Rev. Candace Arnold officiating. Interment will be in the adjoining church cemetery.

A viewing will be held from 4 – 8 p.m. on Sunday, April 27, 2014 with family present from 6 – 8 p.m. at the Brown Funeral Homes, Inc., 111 Westfall St., McAlisterville.

For those that wish, memorial contributions may be made in Mr. Taylor's memory to the St. John's United Methodist Church, 33401 Route 35 North, McAlisterville, PA 17049 to the American Cancer Society, 324 S. Logan Blvd, Suite B, Burnham, PA 17009.