Howard "Hap" NAYLOR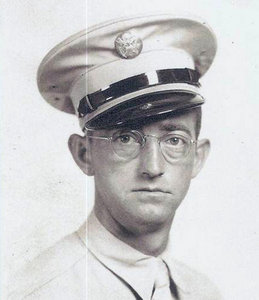 Click On Image To Enlarge
OBITUARY for HOWARD E. "HAP" NAYLOR

HOWARD E. "HAP" NAYLOR, 78, of Thompsontown RD1, died at 12:50 am Saturday, January 5, 1991, at Lewistown Hospital.

Born August 12, 1912, in Beale Township, he was a son of the late Jerome and Susie [Kline] Naylor. His first wife, Bernice [Titzel] Naylor, died March 16, 1952. His second wife, Virginia [Burdge] Naylor, survives.

Also surviving are: children, Fred E. Naylor, Mifflintown, Ralph Pannebaker, Thompsontown RD1, Mrs. George [Peggy] Fleisher, Millerstown RD1; one brother, Harry S. Naylor, Locust Grove Village, Mifflin HCR 67; nine grandchildren and three great-grandchildren.

He was preceded in death by four brothers and one sister.

He was a U.S. Army Veteran of World War II.

He was retired from the Old Port Milling Company and the Pannebaker Cabinet Corporation.

He was a member of St. Paul's Lutheran Church, Nook, American Legion Post 298 of Mifflintown, committee member of the Boy Scout Troop No. 124 of Licking Creek.

Services were held Tuesday at St. Paul's Lutheran Church, Nook, with the Rev. Steven L. Nelson officiating. Interment was in the Old Church Hill Cemetery, Port Royal, where military services were conducted by the Juniata County Veterans Council.

The Guss Funeral Home, 20 S. Third St., Mifflintown was in charge of arrangements.