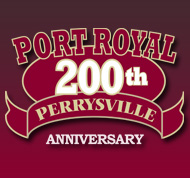 Charles "Roy" HENRY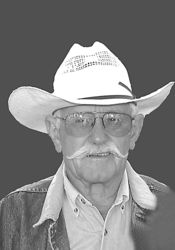 Click On Image To Enlarge
OBITUARY for CHARLES 'ROY' HENRY

PORT ROYAL - Charles "Roy" Henry, 81, of Port Royal (Walnut) died on Monday, Sept. 5, 2011, at Lewistown Hospital.

Born on May 27, 1930, in Honey Grove, Juniata County, he was a son of the late L. Roy and Margaret Ellen (Armstrong) Henry. On February 10, 1952, he married Miriam W. (Wagner) Henry with whom he shared more than 27 years of marriage before she preceded him in death on Oct. 16, 1979.

Surviving are: four sons, Donald Henry and his wife Mumu, of Allentown, Glen R. Henry, of Port Royal, Kenneth R. Henry, of Woodbridge, N.J., Stephen M. Henry and his wife Beth, of Pittsburgh; five siblings, Mabel Beaver, of Port Royal, Pauline Dziewit, of Annapolis, Md., Robert Henry, of Mifflintown, Mary Lehman, of Mifflintown, David Henry, of Port Royal; and he leaves behind five grandchildren, Blake Henry, Kyle Henry, Taylor Henry, Dewi Henry and Gusti Henry.

Preceding him in death were two brothers, Frank Henry and James Henry.

He was a 1948 graduate of Juniata Joint High School, Mifflintown, and a member of the Port Royal Lutheran Church.

Mr. Henry was a veteran of the Korean Conflict having served with the U.S. Army.

With his passion for farming, Roy bought his Turbett Township farm, Henry-Acres Holsteins, in 1959. Through the years, the farm went from having no running water early on, evolving into a successful 70-milking cow Holstein herd that used cutting-edge farm technology, including embryo transplants. By the 1980s, farms in the United States, Europe and Australia were using Holstein embryos and genetics Roy helped develop to improve their herds. Along with operating a successful family farm, Roy also worked six days a week as a Rural Letter Carrier for the U.S. Postal Service for many years.

"Roy" spent 20 winters in Phoenix, Ariz. and loved to travel with his family throughout the southwestern United States, Europe and Central America. During retirement, with his love of the land, he continued to farm with his son Glen.

Funeral services will be held at 11 a.m., Friday, Sept. 9, 2011, from the Brown Funeral Homes Inc., 100 Bridge Street, Mifflintown, with the Rev. Charles Hershberger officiating. Interment will follow in the Old Church Hill Cemetery, Port Royal, where full military burial honors will be accorded by the Juniata County Veterans Council.

A viewing will be held from 7-9 p.m., Thursday, Sept. 8, 2011, at the funeral home.

For those who wish, memorial contributions in Mr. Henry's memory may be made to the Port Royal Lutheran Church, P.O. Box 267, Port Royal, PA 17082. Online tributes and condolences may be made at www.brownfuneralhomesinc.com.