Harold W. "Pete" KERLIN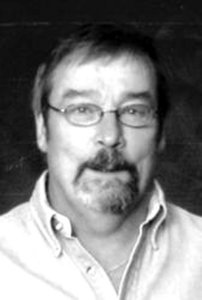 Click On Image To Enlarge
OBITUARY for HAROLD W. 'PETE' KERLIN:

PORT ROYAL - Harold W. "Pete" Kerlin, 59, of Port Royal, died at 12:32 a.m. Friday, March 9, 2012, in the emergency room of the Lewistown Hospital.

Born July 13, 1952, in Spruce Hill Township, Juniata County, he was a son of the late Donald H. and Mildred B. (Titzell) Kerlin. On Sept. 25, 1970, he married his surviving wife, Vicki J. (Leach) Kerlin, with whom he shared more than 41 years of marriage.

Surviving are: one son, Kevin Kerlin and his wife, Bethann, of Etters; siblings, Marian Burd and her husband, Paul, Craig Kerlin and his wife, Judy, all of Port Royal; one brother-in-law, Harry Erhard, of Port Royal; and he leaves behind two precious grandchildren, Madelyn Kerlin and Tyler Kerlin; as well as several nieces and nephews.

One sister, Barbara Erhard, preceded him in death.

Mr. Kerlin was a 1970 graduate of Juniata High School, a 1978 graduate of Electronics Institute, Middletown, and a member of the Matamoras United Methodist Church, Port Royal.

For more than 29 years, Pete was employed as a senior design drafter for Tyco Electronics, Harrisburg.

Pete's passion for the outdoors manifested itself in his love of camping and fishing. He was also an avid NASCAR fan; however, his greatest joy came from his family and the highlight of his life, his grandchildren.

A funeral service will be held at 2 p.m. Wednesday, March 14, 2012, at the Brown Funeral Homes, Inc., 100 Bridge St., Mifflintown, with Pastor Paul Baughman officiating. Interment will be private.

Viewing will be held from 7 to 9 p.m. Tuesday, March 13, 2012, at the funeral home, after which the casket will be closed and there will be no viewing or visitation prior to the service on Wednesday.

For those who wish, memorial donations in Mr. Kerlin's memory may be made to the American Heart Association, 1019 Mumma Rd, Wormleysburg, PA 17043.

Online tributes and condolences may be sent at www.brownfuneralhomesinc.com.