Jacob Banks KURTZ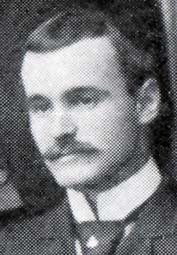 Click On Image To Enlarge
J. Banks Kurtz was born in Delaware Township, Juniata County, Pennsylvania on October 31, 1867 as the son of Abraham Hertzler and Molly Bergey Kurtz. He attended local schools and prepared for college at the Airy View Academy in Port Royal and entered Dickinson College with the class of 1893 in the fall of 1889. After two years as an undergraduate, he transferred to the Law School program and graduated with a B.LL degree in 1893. While at the college he was an enthusiastic member of the Union Philosophical Society and joined the Phi Delta Theta and Delta Chi fraternities. He also represented the Law Program on the board of the Dickinsonian.
He was called to the bar in Blair County, Pennsylvania and began practice in Altoona. By 1905 he was district attorney of the county and served as chairman of the committee of public safety and the national defense for Blair County during the First World War. A Republican, he was elected to the United States Congress in November 1922 and served for six consecutive terms until he, like many of his fellow Republicans, was defeated in the 1934 election. He returned to Altoona to practice law and later took up the post of city solicitor. He remained active in party politics and was a delegate to the national conventions of 1936, 1938, and 1948.

In September, 1895, he had married Jennie Stockton of Crosscreek, Pennsylvania and the couple had a daughter named Dorothy. J. Banks Kurtz died in Altoona on September 18, 1960 six weeks before his ninety-third birthday and was buried at the Alto Reste Burial Park in the city.