Lillian (HOLLINGER) GERHART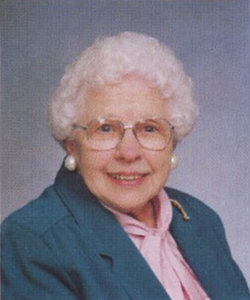 Click On Image To Enlarge
OBITUARY for LILLIAN M. HOLLINGER GERHART

PORT ROYAL: Lillian M. Gerhart, 93, of Town Lane, Port Royal, died Tuesday, April 25, 2000, at her home.

Born March 21, 1907, in Lykens, she was a daughter of the late Samuel and Rosa May Hollinger. Her husband, Park K. Gerhart, died Sept. 15, 1982.

Surviving are: a son, Ronald P. Gerhart, Middleboro, Mass.; four grandchildren, four great-grandchildren and two step-grandchildren..

She was preceded in death by a brother and a sister.

She was a 1925 graduate of Central High School, Harrisburg.

She was a member of Port Royal Lutheran Church for more than 60 years. She was also a charter member of the Port Royal Literary Guild.

Services will be held at 10:30 a.m. Friday at Rex Funeral Home, Port Royal, with the Rev. Marton J. Roberson officiating. Interment will be in Old Church Hill Cemetery, Port Royal.

Family will receive friends from 7-9 p.m. Thursday at the funeral home.

Memorial contributions may be made to Port Royal Lutheran Church, PO Box 267, Port Royal, PA 17082-0267.