Helen Blanch (KESSLER) TOWSEY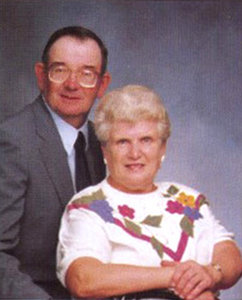 Click On Image To Enlarge
OBITUARY for HELEN BLANCH KESSLER TOWSEY

HELEN B. TOWSEY, 73, of Port Royal RR1, died at 10:10 p.m. Sunday, August 25, 2002, at Locust Grove Retirement Village, HC 67, Mifflin.

Born July 31, 1929 in Bucks Valley, Perry County, she was a daughter of the late James Floyd Kessler and Tirza A. [Howe] Kessler.

Her husband, James M. Towsey, whom she married February 21, 1959, survives.

She is also survived by two daughters, Mrs. S. Wayne [Jane] Crawford, HC 67, Mifflin, and Mrs. Curt [H. Ada] Hackenberger of Port Royal RR1; one son, Brian E. Towsey, Port Royal RR1; one brother, George Kessler, Newport, two sisters, Mrs. John [Mary] Rupp, Halifax, and Mrs. Charles [Ada] Arnold, New Bloomfield; and five grandchildren, Kelly Crawford, Lauren Crawford, Heather Varner, Phil Varner and J. P. Towsey.

She was a 1948 graduate of Newport High School.

She was a member of Port Royal Lutheran Church and Turbett Grange No. 781.

The funeral service was held Wednesday, August 28, at Rex Funeral Home, Port Royal, with Rev. Marton J. Roberson officiating. Interment was in Old Church Hill Cemetery, Port Royal.