George W. CROZIER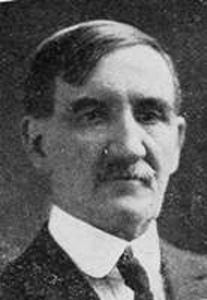 Click On Image To Enlarge
GEORGE W. CROZIER was born near Port Royal, Juniata County, Pennsylvania, March 16, 1844. He was one of nine children of Robert C. and Hannah (Wilson) Crozier. He went with his parents to Cedar County, Iowa, in 1857, and to Marion County, Iowa in 1859. His early education was received in the public schools of Pennsylvania and after reaching manhood in the Central University of Pella, Iowa.

He commenced the study of law with the firm of Atherton & Anderson at Knoxville in the spring of 1870 and commenced practice in Knoxville in the spring of 1872. In October, 1873, he married Mary W. Parker, who died in 1884. He was remarried to Marie V. Davenport in 1893. He has one daughter by the first marriage, Bertha G. Crozier, a librarian in the public library of Brooklyn, N. Y., and by second marriage one son, Bruce D. Crozier.

George served one year as a private in Co. A, Seventh Iowa Cavalry in the war of the rebellion. He served three terms as mayor of Knoxville, one term as circuit judge and four terms as county attorney. He was elected to the state legislature in 1908 and re-elected in 1912, 1914 and 1916 as a Democrat, a representative of Marion county. He engaged in the practice of law in Knoxville throughout his adult life.