216 Main Street
Main St.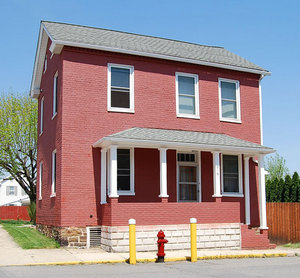 Click On Image To Enlarge
This house sits on a property at the northeast corner of Main and Third Streets.

During the later half of the 1900s this was the home of Robert "Gene" and Sylvia (Zendt) Berry. While they lived here, Gene used the garage behind this house for the sale and repair of lawn mowers.
Contributed by rkohler3 on 5/30/20 - Image Year: 1956

Contributed by phyllis48 on 9/24/09

Contributed by rkohler3 on 5/21/14 - Image Year: 2007