Karen Lee (HOWER) HURRELL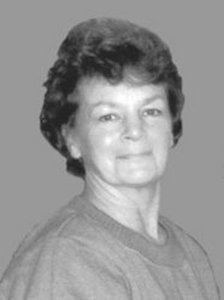 Click On Image To Enlarge
OBITUARY for KAREN LEE HOWER HURRELL

PORT ROYAL - Karen Lee (Hower) Hurrell, 58, of Port Royal, died at 5:10 p.m., on Tuesday, June 21, 2011, at her home.

Born on Sept. 9, 1952, in Derry Township, Mifflin County, she was daughter to the late Hank and Martha (Yoder) Hower.

Surviving are one son, Vincent A. Hurrell, and his wife Lorianne, of St. Clements, Ontario; one daughter, Kelly A. Hurrell, and her fiance Craig Brawley, of London, England; two sisters, Cynthia Hower Haigh, of Elmira, N.Y. and Helen Hower Fromm, and her husband A.J., of Port Royal; one granddaughter, Olivia Hurrell; one uncle, Graydon Yoder and his wife Sharon and their children, Graydon and Grant; two nieces, Tonda Woodling and Heather Fromm and two nephews, Ryan Haigh and Aaron Haigh.

She was a 1970 graduate of Juniata High School, Mifflintown and was a member the Port Royal Lutheran Church.

Earlier in life, she worked for 10 years as a substitute cook at various Juniata County School District elementary schools and as head cook at Juniata High School. She had been currently employed as a kitchen supervisor for the Department of Corrections, SCI Camp Hill, for the last three years.

Karen's creativity and artistic abilities shone brightly in her love of sewing and woodworking. She loved border collies and enjoyed being outdoors, where she spent time watching birds. Her love for her work extended into her home life in that she loved cooking and baking; however, Karen's most admirable trait was her ability to believe in the best in people and not be judgmental.

There will be no public viewing.

Funeral services will be held at noon, on Saturday, June 25, 2011, from the Brown Funeral Homes Inc., 100 Bridge Street, Mifflintown, with the Rev. Charles Hershberger officiating.

Interment will be private and held at the convenience of the family.

For those who wish to, memorial contributions in Karen's memory may be made to the American Cancer Society, 324 S. Logan Blvd., Suite B, Burnham, PA 17009.

Karen's family would like to leave you with one of her favorite sayings: "Life isn't about waiting for the storms to pass: it's about learning to dance in the rain."

Online tributes and condolences may be sent at www.brownfuneralhomesinc.com.