Wilson William "Bill" GOODMAN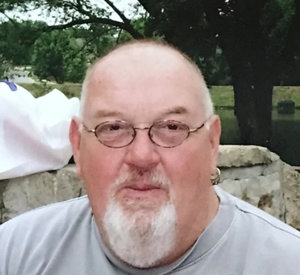 Click On Image To Enlarge
OBITUARY for WILSON WILLIAM "BILL" GOODMAN

Wilson William "Bill" Goodman, 75 years old, passed away on January 10, 2019 at Overland Park Regional Medical Center, Overland Park, Kansas.

Bill was born in Port Royal, Pennsylvania on February 24, 1944. He graduated from Tuscarora Valley High School, class of 1962.

After serving in the U.S. Army, Bill studied at Du Page Horticulture School in Chicago, Illinois. He went on to work in numerous phases of horticulture.
Making a career change, he gained a degree in water quality / waste water management from Kirkwood Community College, Cedar Rapids, Iowa.

Bill worked as a Chemist for KCMO Water Department. He was a talented weaver and never lost his love of growing plants and flowers.

Bill is survived by sons Edwin of West Fargo, North Dakota and Douglas (Virginia) of Cedar Rapids, Iowa; grandson Blade; niece Gwen Pray; nephew Brian Miller and former spouse Marcia McCurdy of Cedar Rapids, Iowa.

Preceding him in death were his parents Wilson W. "Jack" and Verna Love Goodman; sisters Lena "Jackie" and Marjorie, and brother-in-law Harold Miller.
| | |
| --- | --- |
| | Contributed by rkohler3 on 3/4/19 - Image Year: 1962 |
| | Contributed by rkohler3 on 12/29/10 - Image Year: 1962 |