Robert Elliott FLICKINGER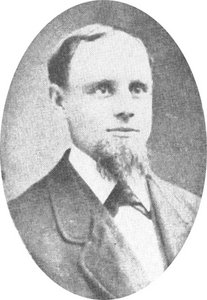 Click On Image To Enlarge
BIOGRAPHICAL INFO:

Flickinger, Rev. Robert Elliott

Teacher, Minister, and Writer

Robert Elliott Flickinger was born December 3, 1845, the oldest son of Major Daniel and Julia Ann Saylor Flickinger and a great grandson of John and Elizabeth Hench Rice. He grew up on the family farm at Port Royal and taught school for a number of years. During one interval he served as administrator of his father's estate, taught school during the daytime, and attended two nights a week Airy View Academy under the instruction of David Wilson, Ph. D. He was delayed in entering college because of the death of his mother and read law for two years. On counsel from Prof. Wilson and the Rev. G. F. Hays of Washington and Jefferson College, he decided to study for the ministry. He graduated from Washington and Jefferson with a bachelor of arts degree in 1875, and from the Princeton Theological Seminary with a bachelor of divinity in 1878.

On June 5, 1879, he was ordained as a Presbyterian minister and installed as pastor of Doe Run Church, Chester County, where he served until 1882. From 1882 to 1886 he was pastor at Walnut and Marne, Iowa; from 1886 to 1902 at Fonda, Iowa; and at Gilmore City, Plover, and Calvary, Iowa, from 1902 to 1904. Then he served both as pastor of the Valliant, Oklahoma, Oak Hill Church and as superintendent of Oak Hill Academy from 1904 to 1912. During his ministerial career he was the recipient of many tributes from his parishioners and community officials.

During his career he was active in building a number of church buildings, notably the church at Fonda, the first Presbyterian church in Pocahontas County. He was especially active in temperance affairs. He was the author of a number of publications: "Approved Fruits Southern Oklahoma", "The Choctau Freeman", "The Bible in the Public School", "Pioneer History of Pocahontas County", and the notable "Flickinger Family History", published in 1927.

An injury that brought on deafness led to his retirement. He made his home in his latter years at Rockwell City, Iowa.