Jane E. (TOWSEY) KOHLER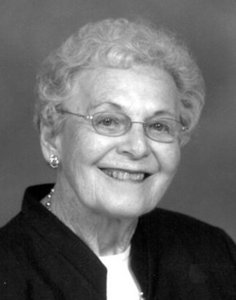 Click On Image To Enlarge
OBITUARY for JANE E. KOHLER

Jane E. Kohler, 92, of Port Royal, passed away at 11:18 p.m., Wednesday, Oct. 8, 2014 at the home of her daughter.

Born Nov. 19, 1921, in Blairsville, she was the daughter of the late Lawrence B. and Edna H. (Bratton) Towsey.

Her husband, Warren B. Kohler, preceded her in death on Oct. 19, 2003.

Surviving are: her children, Richard B. Kohler and wife, Anne, of Indianapolis, Indiana, Nancy J. Kepner and husband, Glen (Skip), of Port Royal, and John A. Kohler and wife, Sandra, of Carlisle; eight grandchildren; fifteen great-grandchildren; and a brother, Lawrence B. (Ben) Towsey Jr. and wife, Dorothy, of Mifflintown.

She was preceded in death by a sister, Marjorie Brown.

Jane was a 1939 graduate of Port Royal High School, and later attended the Central Penn Business School, Harrisburg.

During WWII, she worked as a secretary in New York City, and later held a similar position at the American Viscose Corporation in Lewistown.

Mrs. Kohler was a member of the Port Royal Lutheran Church, where she served as a Sunday school teacher, sang in the church choir, and was an active member of the Women of the ELCA.

She was a member of the Port Royal Literary Guild, as well as a former member of the Mifflin Chapter 260 Order of the Eastern Star.

Funeral services will be held on 10 a.m. Monday, Oct. 13, 2014, at the Port Royal Lutheran Church with the Rev. William N. Esborn and Rev. Crystal M. Lyde officiating.

Interment will take place at the New Church Hill Cemetery, Port Royal.

A viewing will be held from 7 to 9 p.m. on Sunday, Oct. 12, at the Rex Funeral Home in Port Royal.

In lieu of flowers, memorial donations may be made to the Port Royal Lutheran Church, PO Box 267, Port Royal, PA 17082.
| | |
| --- | --- |
| | Contributed by rkohler3 on 5/14/19 - Image Year: 1925 |
| | Contributed by rkohler3 on 2/17/10 - Image Year: 1939 |
| | Contributed by rkohler3 on 12/15/10 - Image Year: 1978 |
| | Contributed by ray on 2/17/10 - Image Year: 2002 |
| | Contributed by rkohler3 on 3/3/17 - Image Year: 1972 |
| | Contributed by rkohler3 on 2/17/10 - Image Year: 1992 |
| | Contributed by rkohler3 on 2/17/10 - Image Year: 1995 |